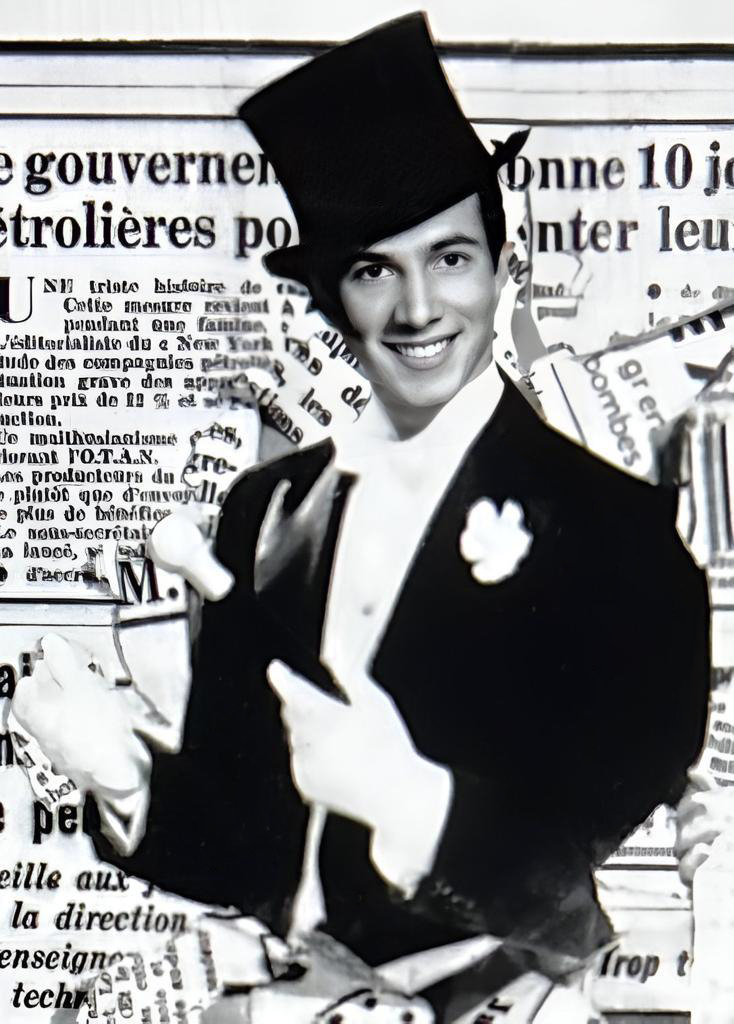 18 years old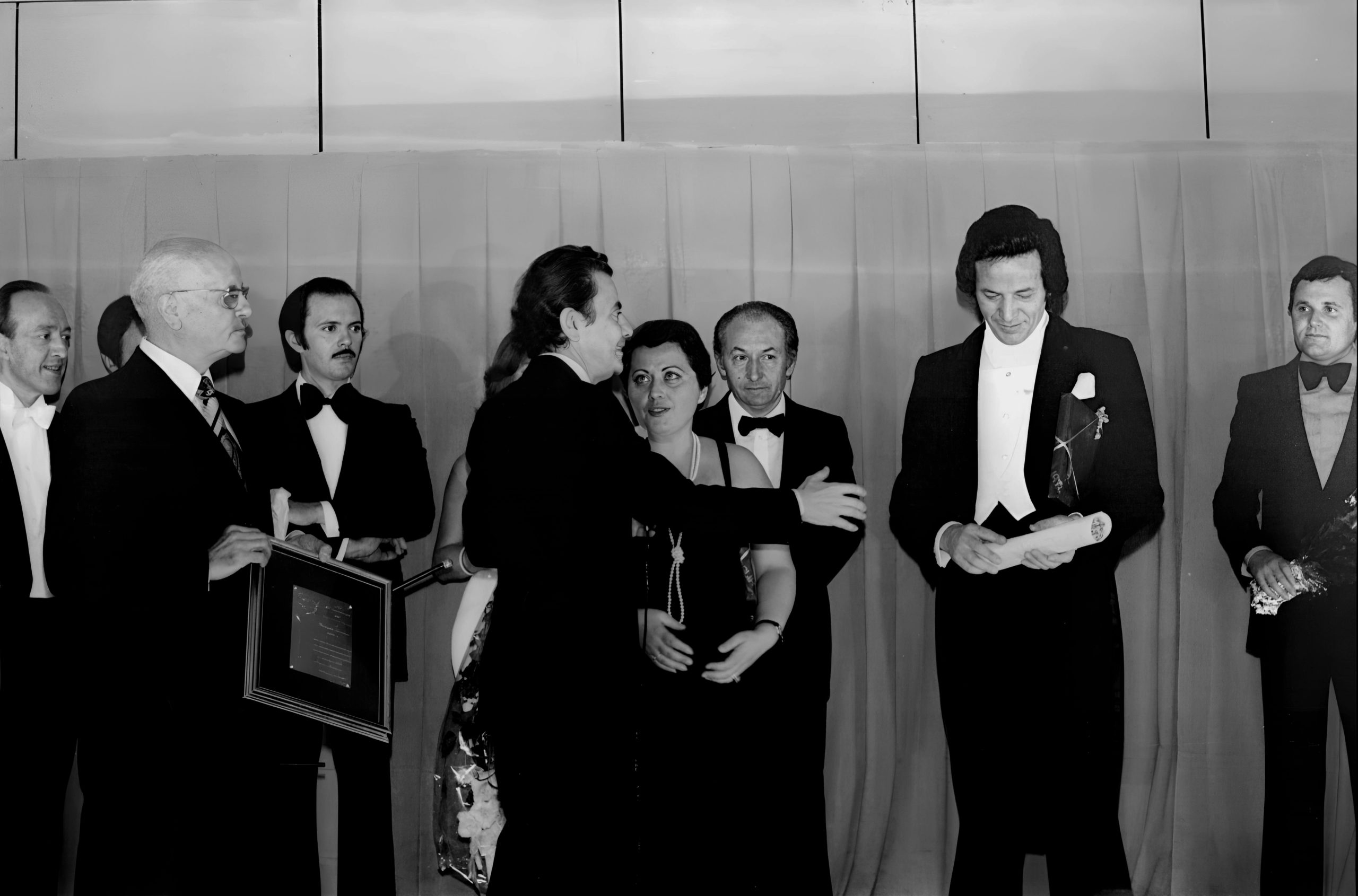 05/11/1977 BOLOGNA, IL PROF .SITTA CONSEGNA A SILVAN LA PRESIDENZA ONORARIA DEL CMI . ALTOBELLI, GARATTI, ZOCCA, MAGGI, RAIMONDI.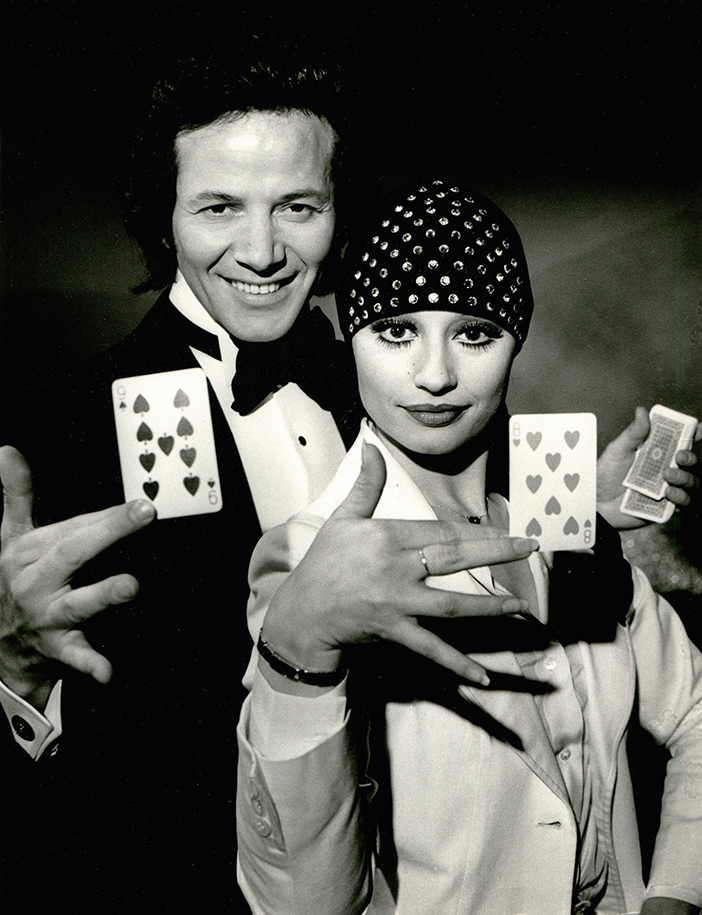 Raffaella Carra' ospite di Silvan nel suo Sim Sala Bim televisivo del sabato sera Raiuno.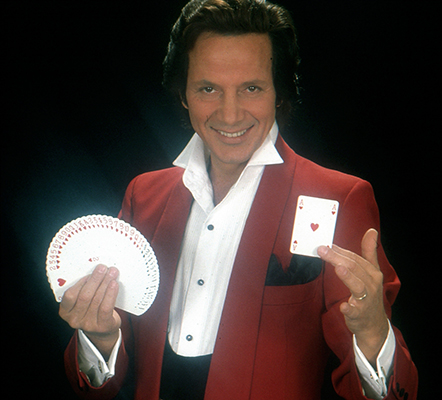 1984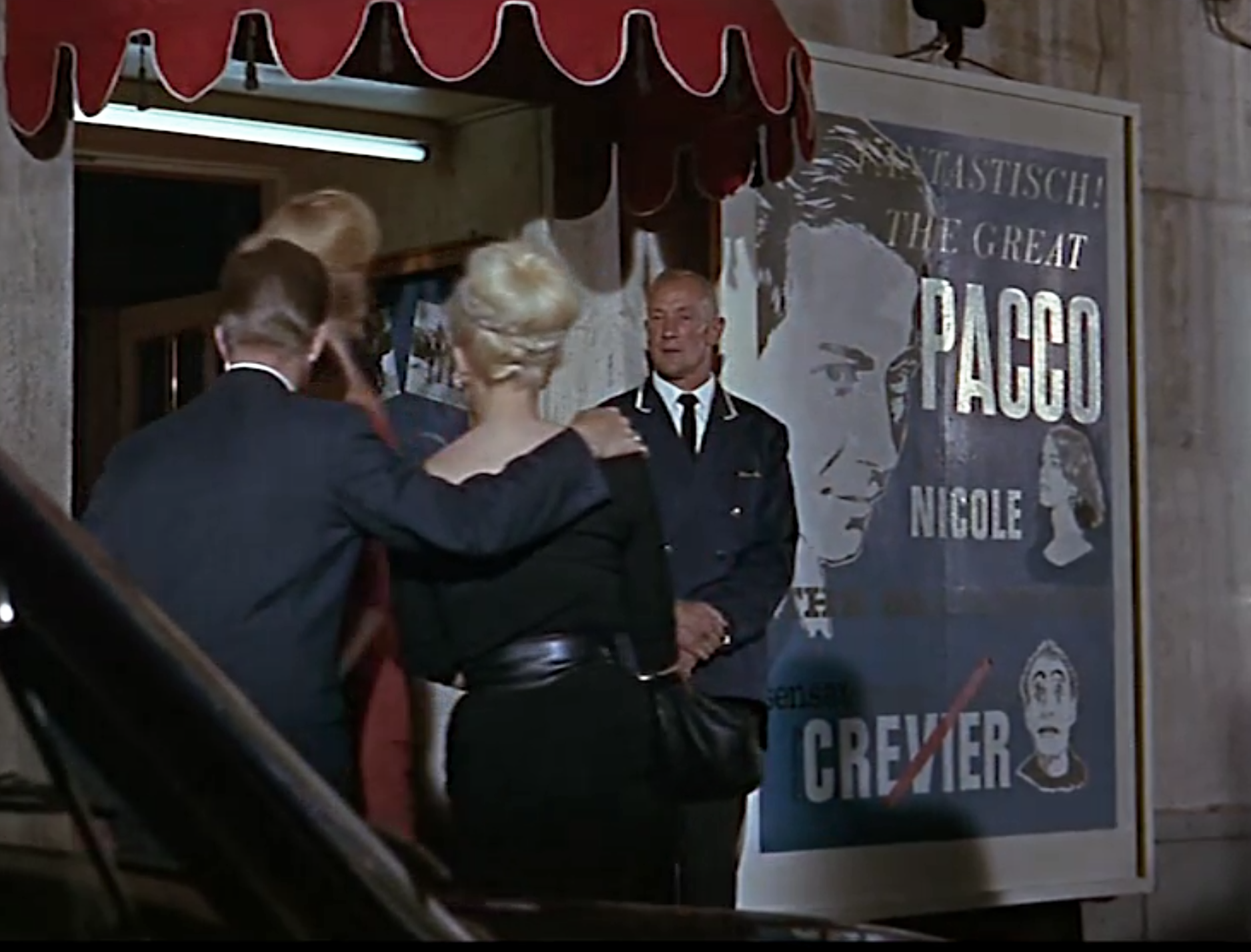 Amsterdam 1966 Silvan nel ruolo di Pacco nel film Modesty Blaise 20th Century Fox con Monica Vitti, Terence Stamp,Dirk Bogarde,Regia di Joseph Losey.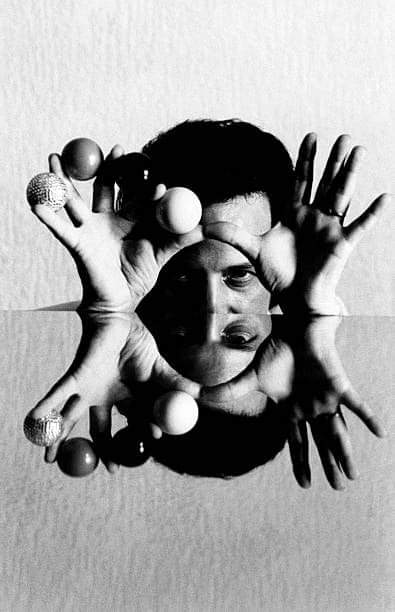 Rivista settimanale: Epoca 1976 cinque pagine di Remo Guerrini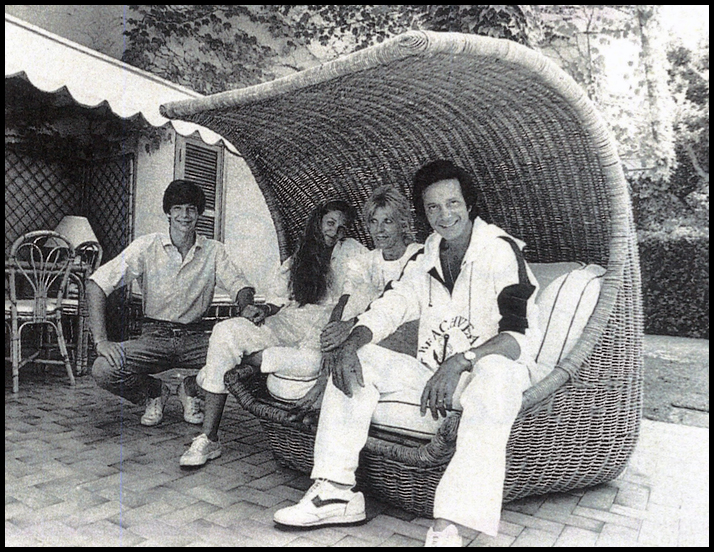 Rivista: Presenza Cristiana anno 1991 ( Silvan e famiglia nella meravigliosa villa al mare di Fregene )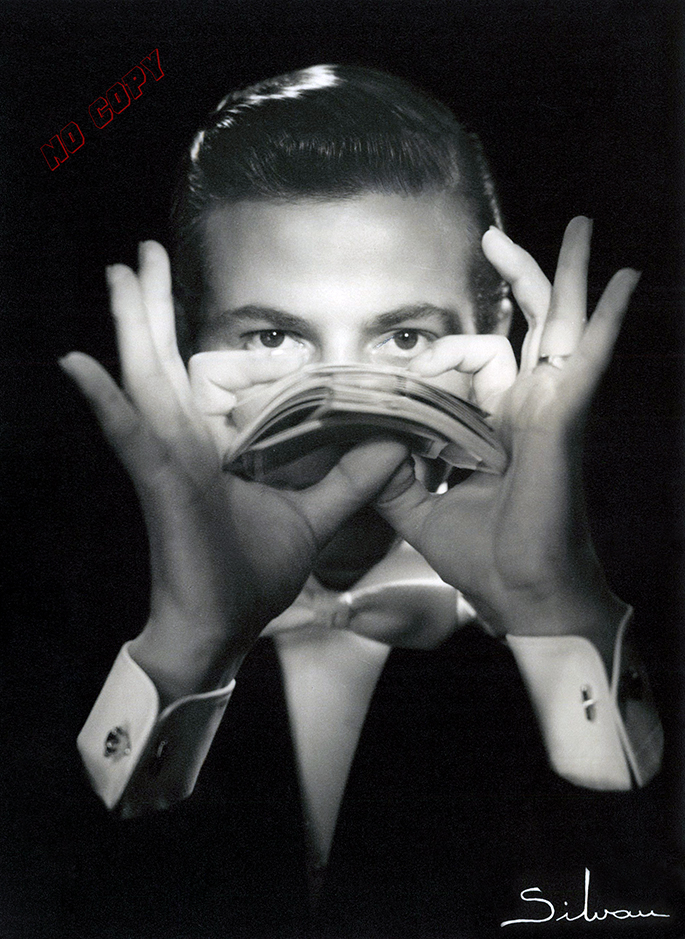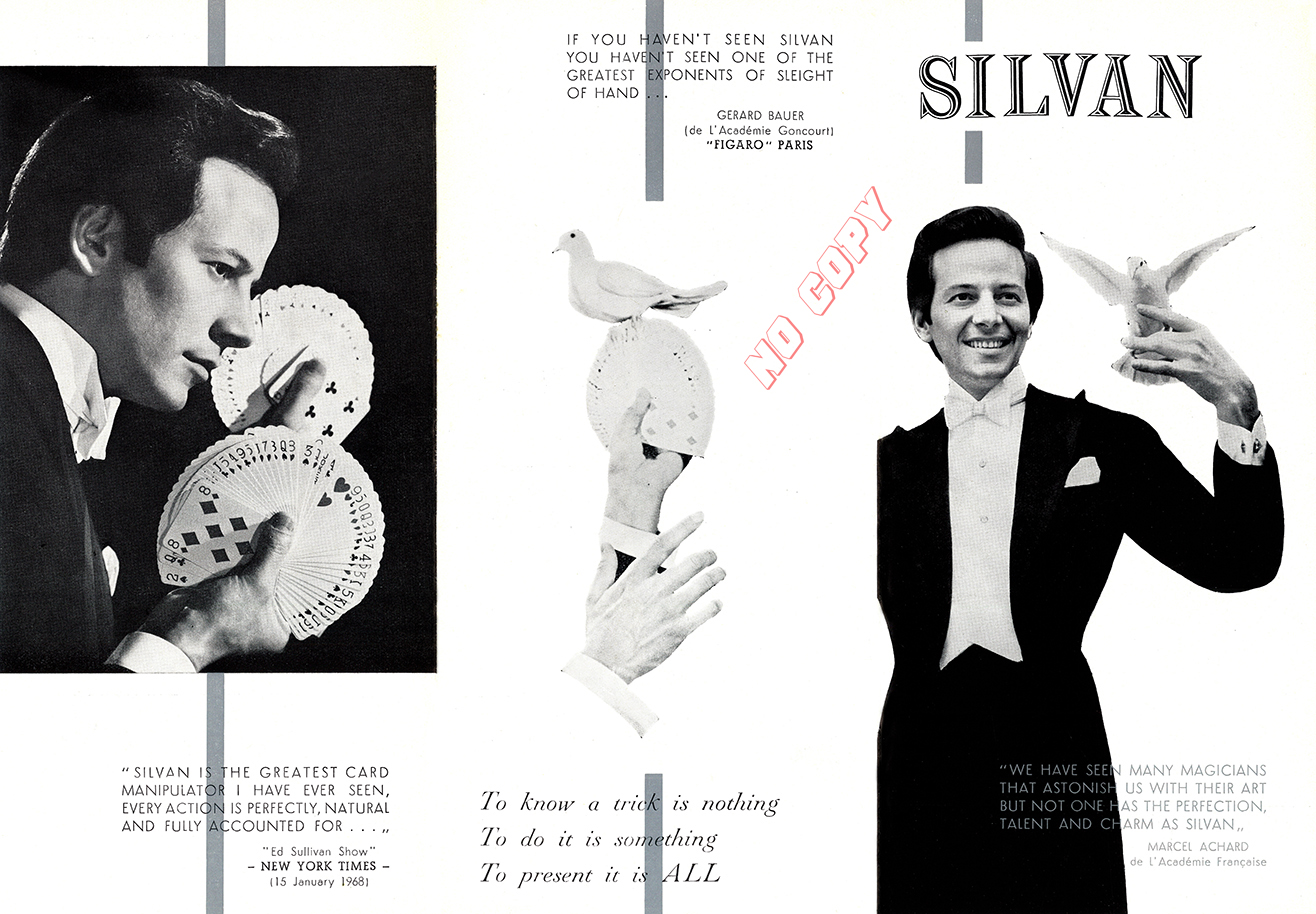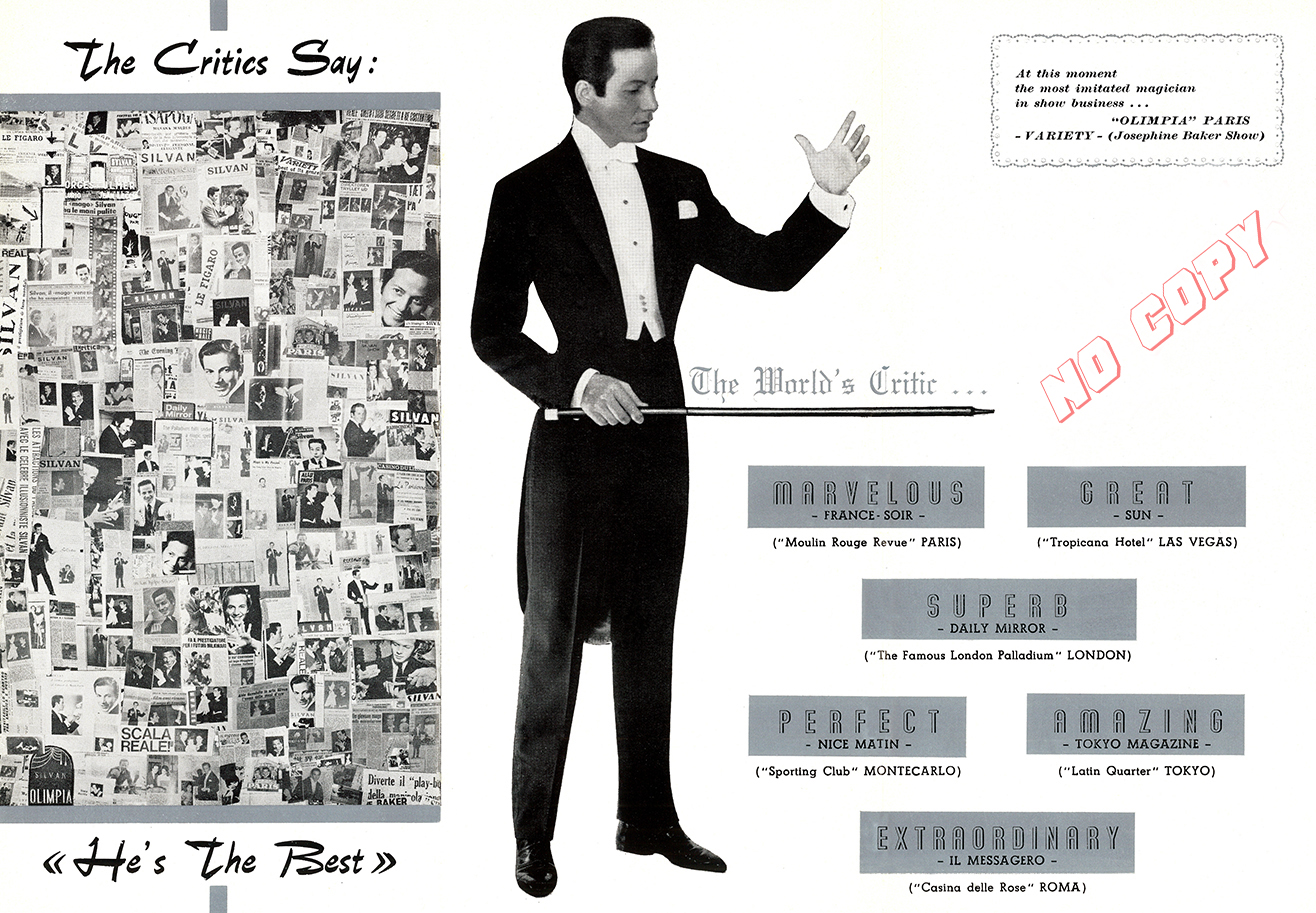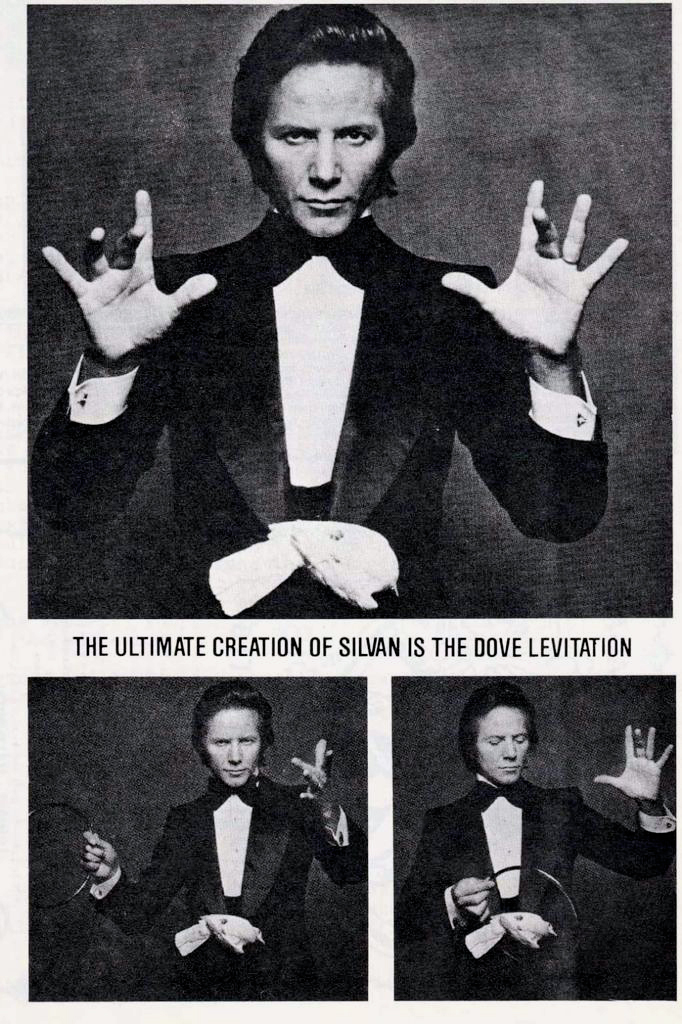 Anno 1973…
Interview appeared on March, 26, 2000 on the famous international magazine"ABC of Magic Sets" edited by Wittus Witt (Krefeld – Germany)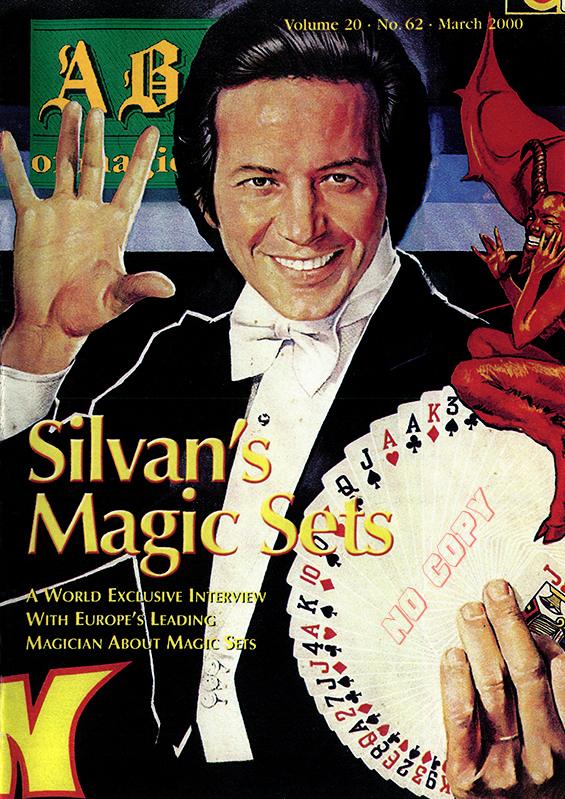 With this issue I am very happy to show the complete file of magic sets that were published under the famous name of SILVAN, Italy's most prominent magician. In 1977 I received a big parcel containing several magic sets put out under that name. In later years, Silvan was so kind as to send me some more sets. Occasionally we met at conventions and had some good talks about our profession and art, unfortunately far too short. When I suggested to him a special SILVAN issue he liked the idea and was kind enough to help with some missing magic sets. Thank you SILVAN. Naturallv, every serious magician is familiar with the name SILVAN but, still, i took the opportunity to ask him several questions that should be of interest to every serious collector, historian AND magician.
Q: Silvan, the first question has to be: Did you start with a magic set? And then: how did you start in magic?
SILVAN: No. At seven years old, after seeing a magician, while on holiday with my family.
Q: lf the passage in the Who is Who by Bart Whaley is correct, you became a professional magician when you were 20 years of age. Was this a good time for magic?
SILVAN: Before that, I was studying at the Lyceum in Venice where I was born to become a lawyer. lf I didn't have a specific request to do it, I would probably have contínued as an amateur, as the "Bacillus" of Magic was in my blood! At 12 years old, i did a four-hour magic show alone (i suppose I was "naive") at the recreation center of the local Church, which is called "Don Bosco". Was that a premonition?
Q: Your first magic set came out in 1971, manufactured by the Clementoni company. These were sets nos. zero, one and two. Who had the idea for such a magic set? Did the company ask you, or did people ask for a Silvan magic set, or was it your wish to pass on some magic to your fans?
SILVAN: My wife had the idea. In Italy magic sets were almost unknown, except of a few imported from France by "Edìtrice Giochi of Milan. I went to the president of a toy manufacturer (Clementoni) (as I had already done many appearance on RAI national T.V.) and proposed it. They sold like hot cakes. But you have also to keep in mind that, fortunately, I was lucky to be the first magician to appear on television with his own magic show, called "Sim Sala Bim". I could have invented many magic words, but to follow the tradition was a tribute of Dante. I have collected some of his theatrical souvenir programmes, when he worked in italy in the 40s.
Q: How lon'g did you work on a magic set?, I mean, díd you choose the tricks or did the company suggest some tricks?
SILVAN: I did everything myself. The choice a nd the quality of the tricks, the composition, the little booklets etc. For thefrontis pice of the box, I asked the very famous italian painter, Prof. Casaro, to collaborate, as he kindly and artistically had already done some of my early posters.
Q: Did you wríte the instructions?
SILVAN: Yes. And for the drawings inside the booklets I had one of the best Italian illustrators: Prof. Beltrame.
Q: Some magic apparatus cannot be found in other magic set, like the "Foo Can", which is a very good piece of magic apparatus for a magic set, I think. Where did you get the idea for this piece?
SILVAN: I study night and day, and saw allmost all the magic boxes selling in Europe. My desire was to make something different, something more "solid", thinking that the children could do the magic then, and entertain others with it. Of course, to produce them the cost was high. But the boxes had a lot of success.
Q: Did you get a lot of mail from people who bought the magic sets?
SILVAN: Yes, also especially during the years when i wrote a column in a very popular Disney Magazine called TOPOLINO (Mickey' Mouse), in conjunction with the constant appearance on television, and in open space theatres, in front of 10.000 people. I sent more than 20.000 autographed photos to the readers of the Disney magazine. For a few days I had writer's cramp…
Q: Did you have any problems with magic clubs because yoti "exposed" magic tricks?
SILVAN: No. Opposite. The Italian magic clubs were growing by new members. The trick was made for stimulate the magic hobby.
Q: Could you give us any figures about the quantity of magic sets? How many sets were sold?
SILVAN: Near one million. Also, a book of mine (The Silvan Manual) from Mondadori Ed. was sold with a small magic box enclosed.
Q: Which set was the most successful one?
SILVAN: The ones by Clementoni (Clem-Toys) all went very, very well. But as I said, it was a novelty for this time, like computers are now….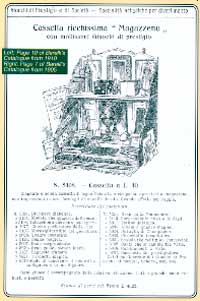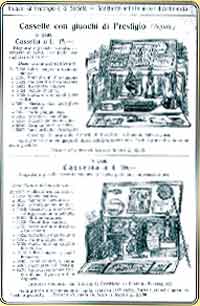 Q: Have you any idea which was the first magic set ever produced in Italy?
SILVAN: Of course. We have had in Italy some great builders-magicians, like Ovidio Scolari of Rome, who, in 1912, manufactured magic props for magicians and also magic sets called "Scatole combinate per il piccolo Prestigiatore" and various others, such as "Bosco", "Mefisto", "La Sibilla", "Soireé" and "Varieté". Those magic sets were not sold in toy shops, but only directly from his "Casa Magica" in Via Mario de Fiori 3 in Rome. Also, some magic boxes were sold by Mr. Giovenzana of Milan in the 3Os. But the most gorgeous and beautiful Italian magic set, in my opinion was the one sold by Pietro Barelli in 1905 in (see picture of my collection). His props were made by the best artisan, and he was a creator of beautiful effects. The magic box was called "Cassetta Ricca Magazeno". It was sold in Corso Venezia 15 to amateurs and others. From those boxes I got most of my inspirations for my magic set. In 1935 there was a magic set called "La Scatola del Prestigiatore" ("The box of Magi- cian") made by Signor Bonini of Torino for Spear publishers of German provenance. Another one appeared in 1940- 45 bv Arco~Falk productions. Probably another foreign product like the one called "Okus-Pokus" of the 1950s, with the booklet in italian translated from the German. In the 1960s two great magicians Romanoff and Bu stelli – made some artisanal magic bo xes by hand, and sold them to cust omers of their "home magic shop", the first in Paler mo, the second in Florence. –
In the 1980s, producers from Milan with imaginary name Forbes&Hughes made some very beautiful magic boxes called "Magic-Set No. 1" and "Magic-Set No. 2" for sale in toy shops. Unfortunately, they didn't sell well. They asked me to purchase them one-tenth the price. I didn't, as it would have cost more to redo the boxes with my modest name on it.
Q: When you put together a magic set for the company, did you think only of children, or did you also think adults would buy such a box of tricks?
SILVAN: Once I was doing a series for national T.V. commercials for "Ovomaltine" (a chocolate drink for children). I learned that the product must first be liked by the mother and then by the child. The booklet and tricks were written and made younger viewers. but with an eye to the adults.
Q: Could you name any magician who started magic by using one of your magic sets?
SILVAN: In Italy, if you permit me to say, hun dreds. I am really so pleased when they tell me, as I think that, one day, some of them will take my place to continue the Italian tradition in magic.
Q.: Any further comments?
SILVAN: I never thought as I am still very busy working in theatres and television – to be so privileged as to appear in your beautiful and interesting "ABC of Magic Sets". It is an honour. I thank you sincerely.
I (we) thank YOU, Silvan.
---
I QUADERNI SCOLASTICI DI SILVAN
Venduti in centinaia di migliaia di copie per i ragazzi delle scuole elementari di tutta Italia,i famosi quaderni scolastici della Pigna Ed.
In copertina l'immagine del famoso mago della TV Silvan che all'interno,spiega il trucco di alcuni semplici giochi di prestigio.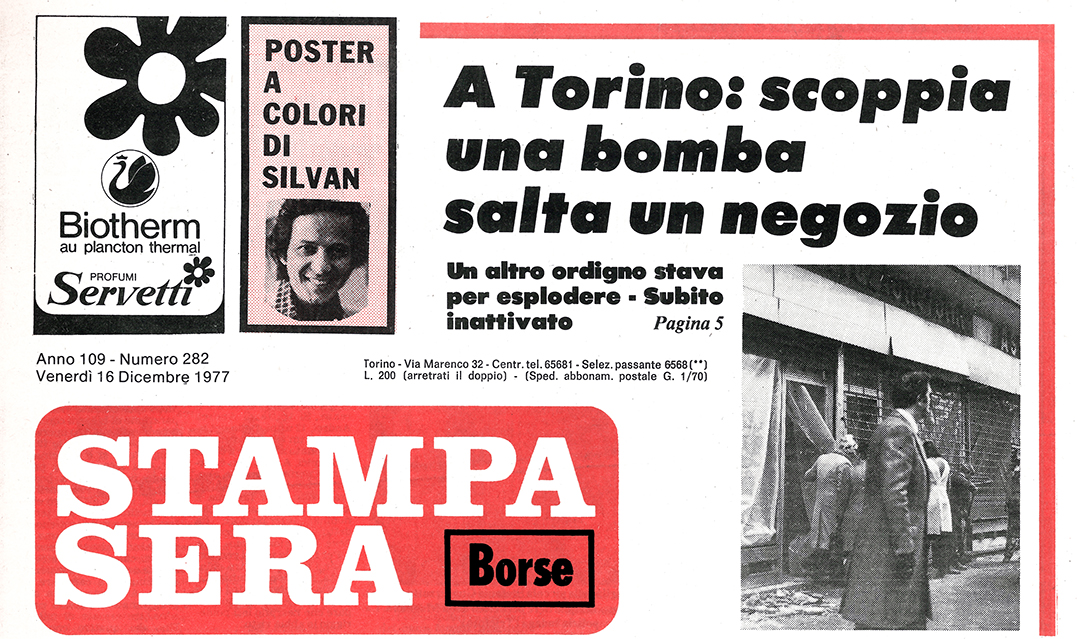 IL 16 DICEMBRE 1977 LA STAMPA SERA DI TORINO HA DEDICATO A SILVAN UNA PAGINA INTERA.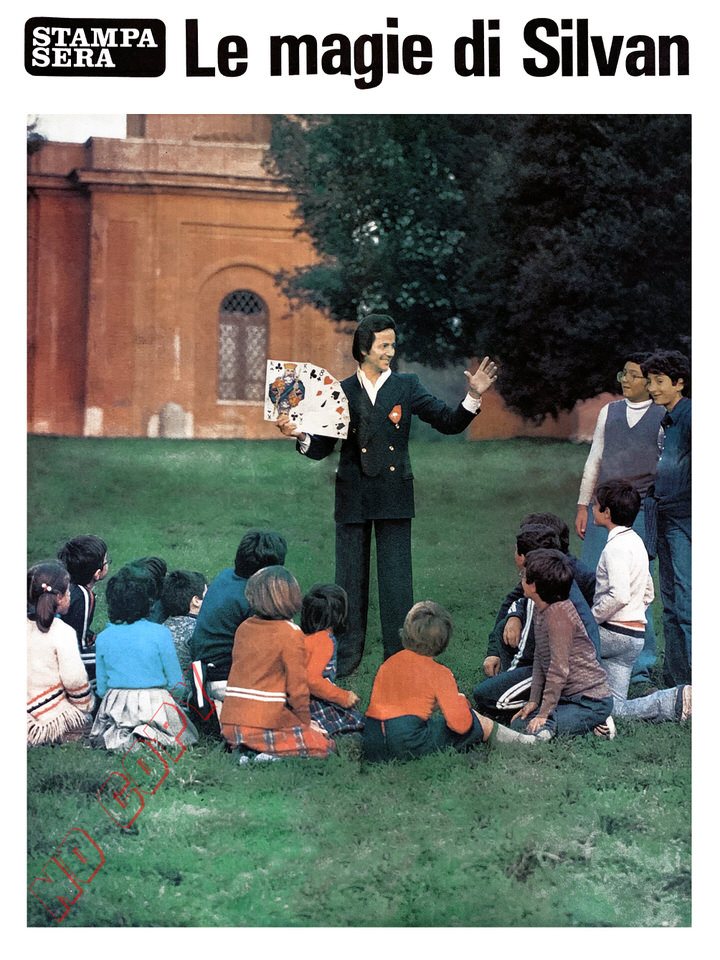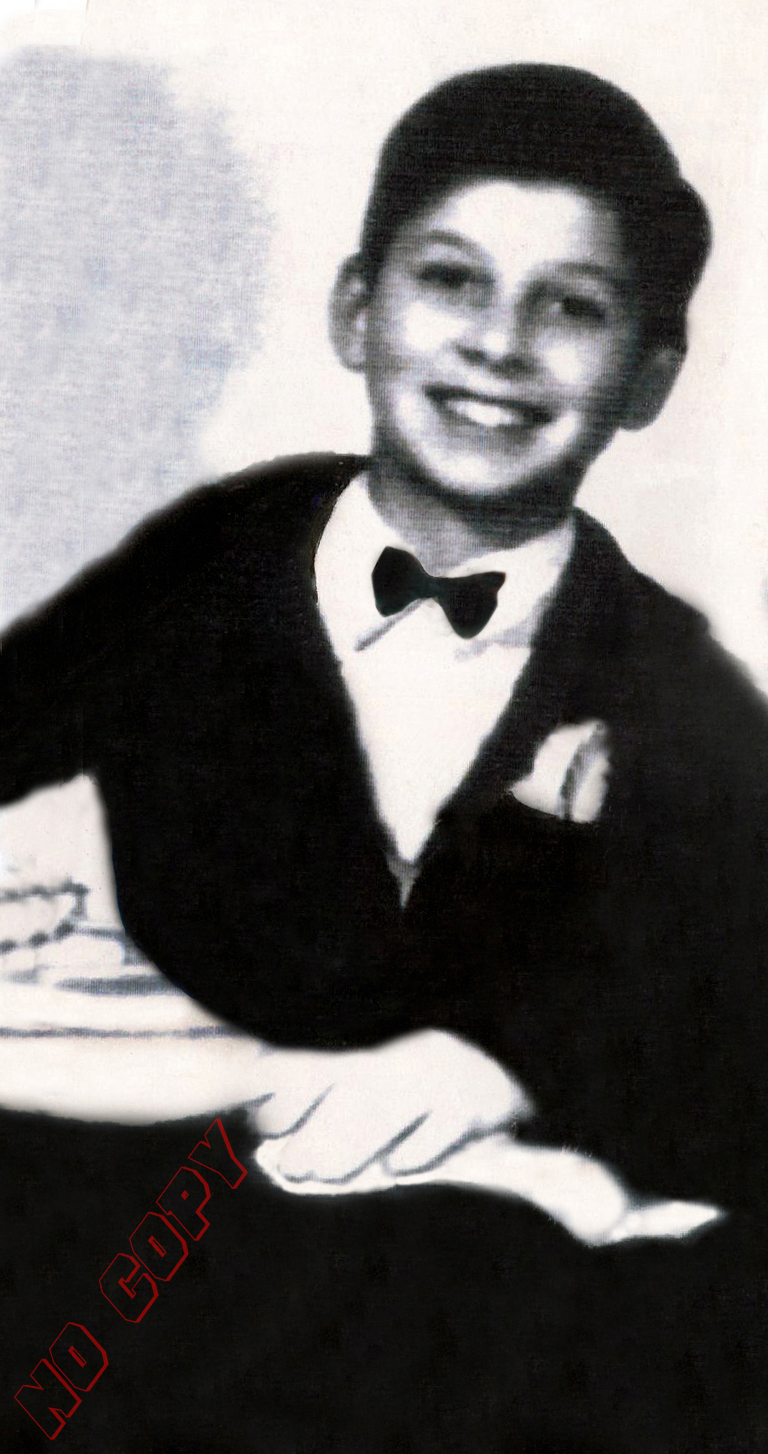 8  YEARS OLD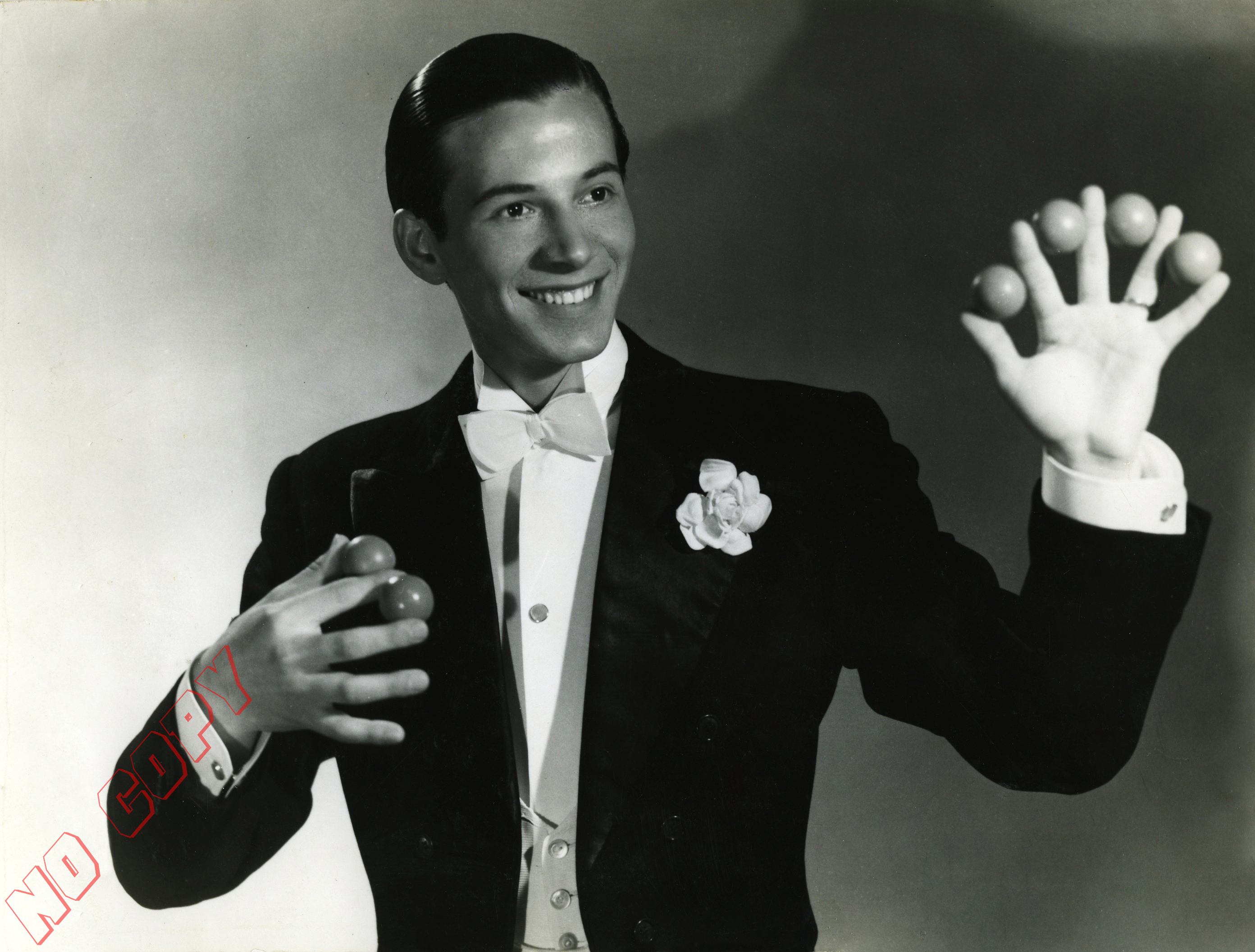 16 YEARS OLD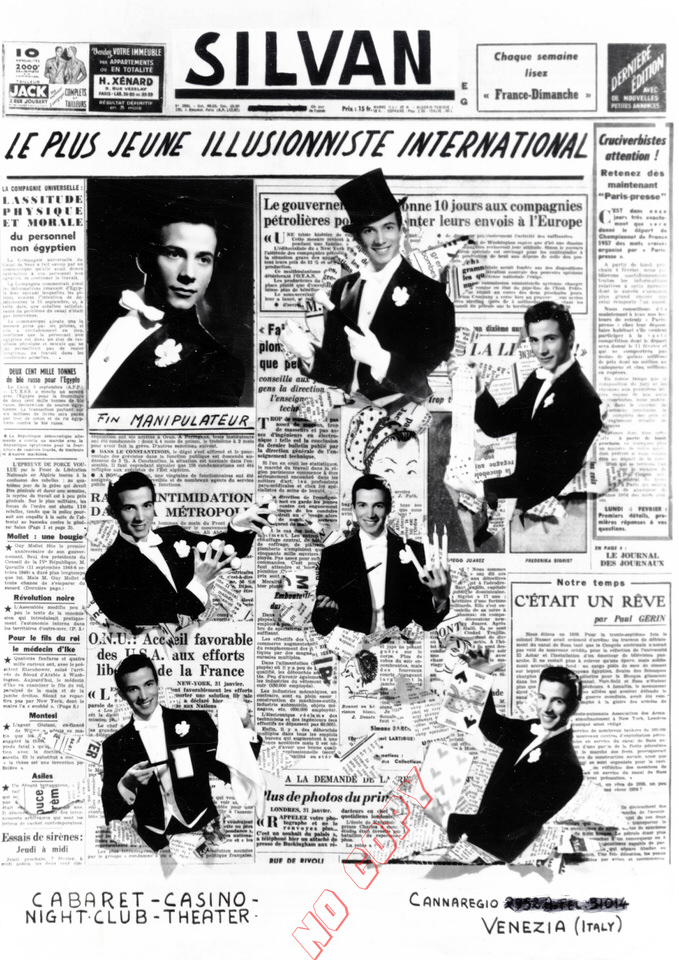 17 YEARS OLD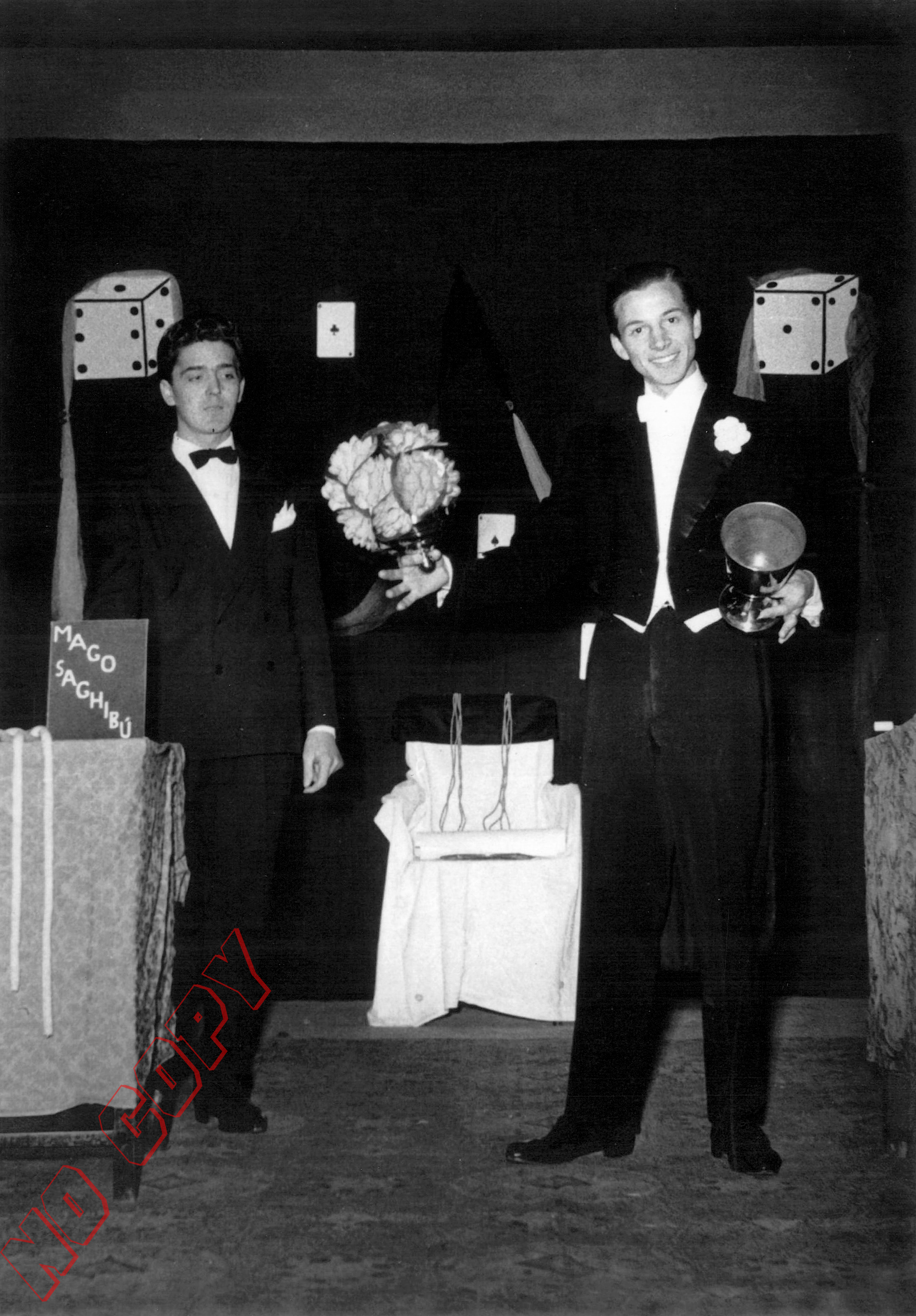 17 YEARS OLD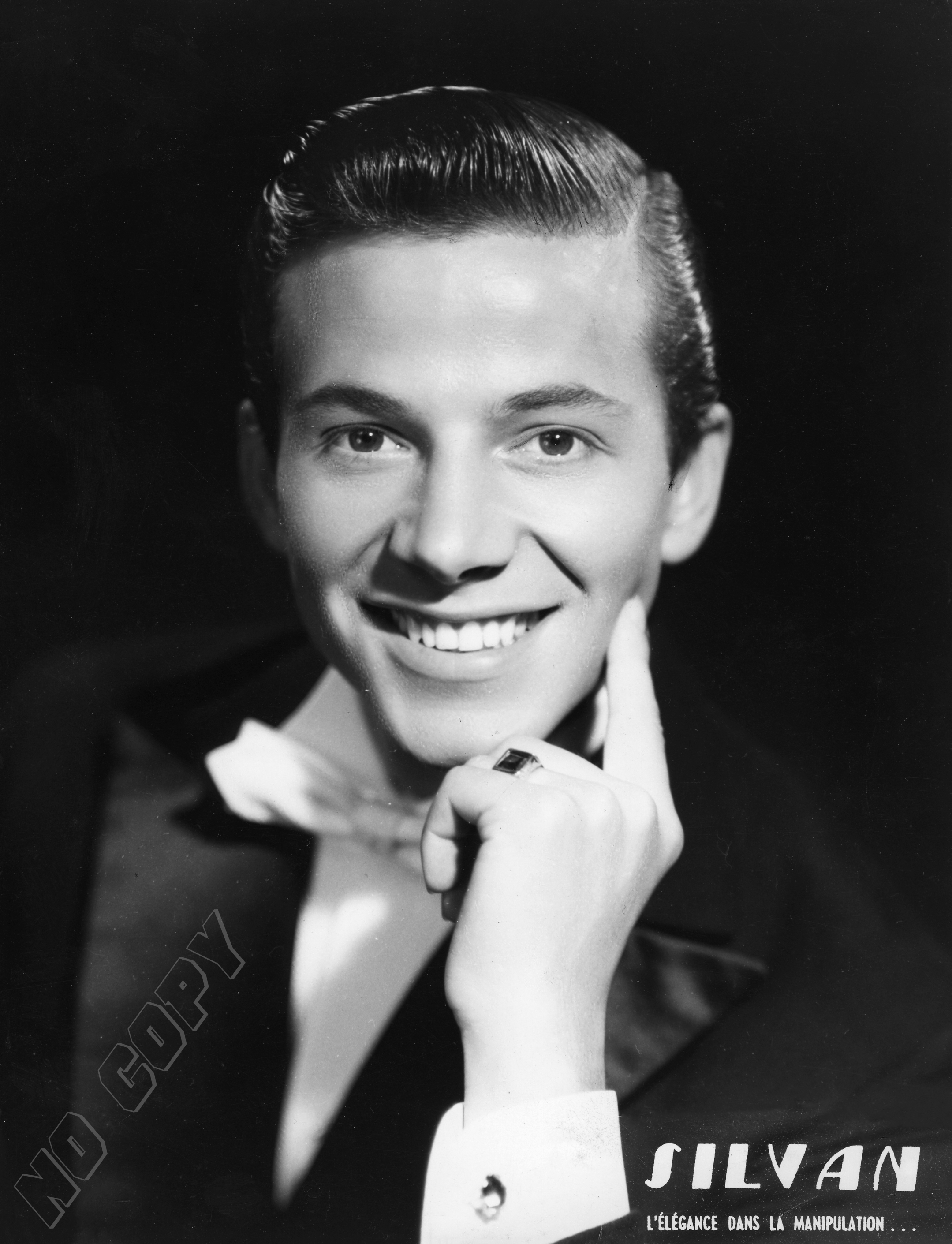 19 YEARS OLD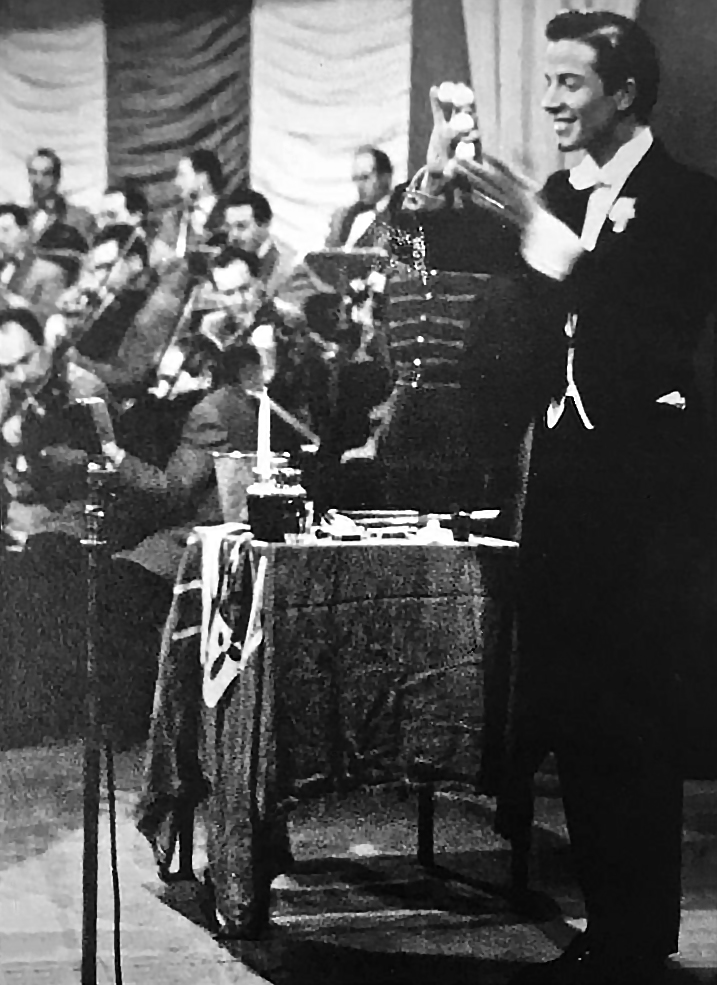 DISCHI 33 GIRI IN VINILE
   SILVAN COME DIVENTARE PRESTIGIATORI 1978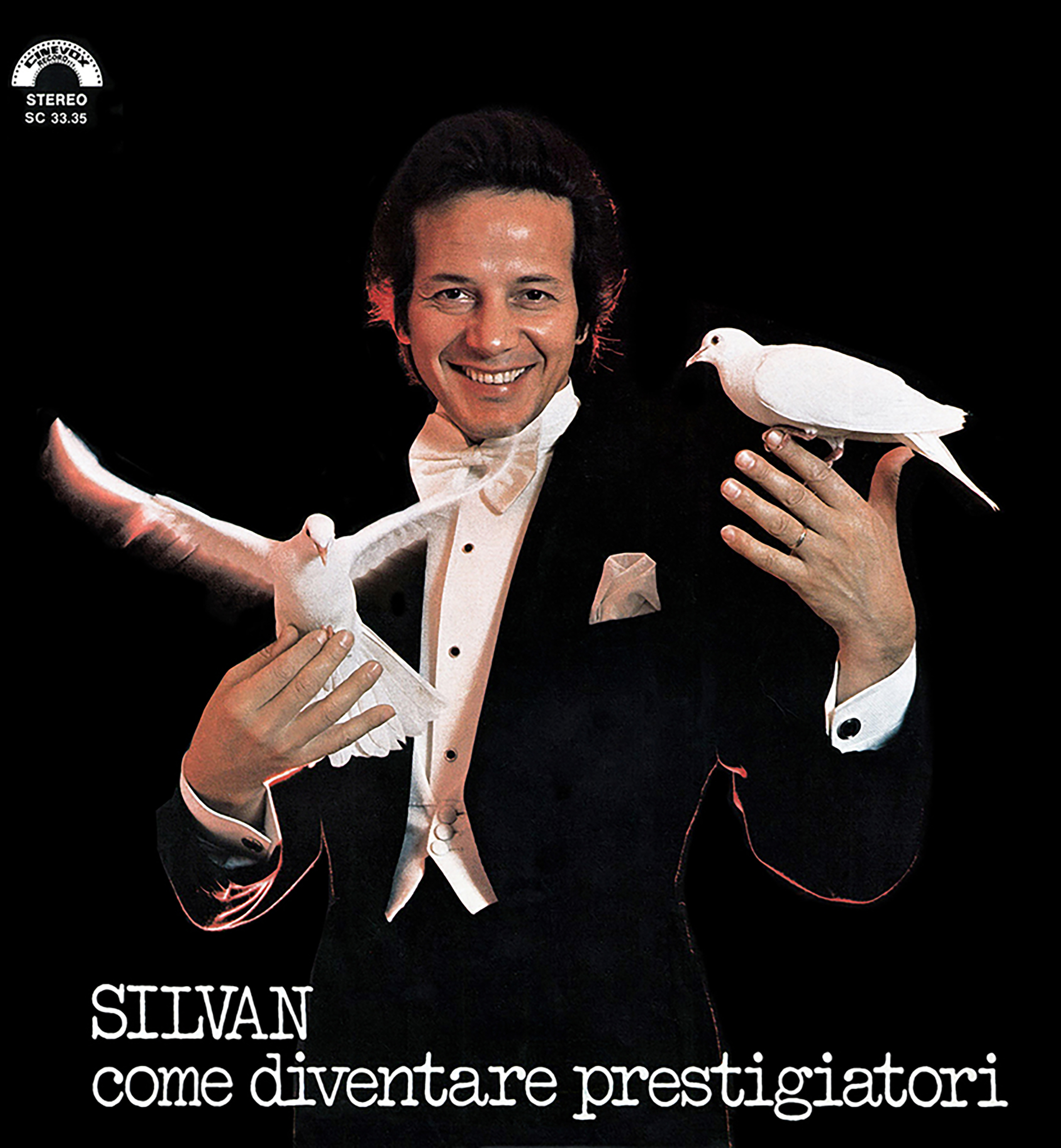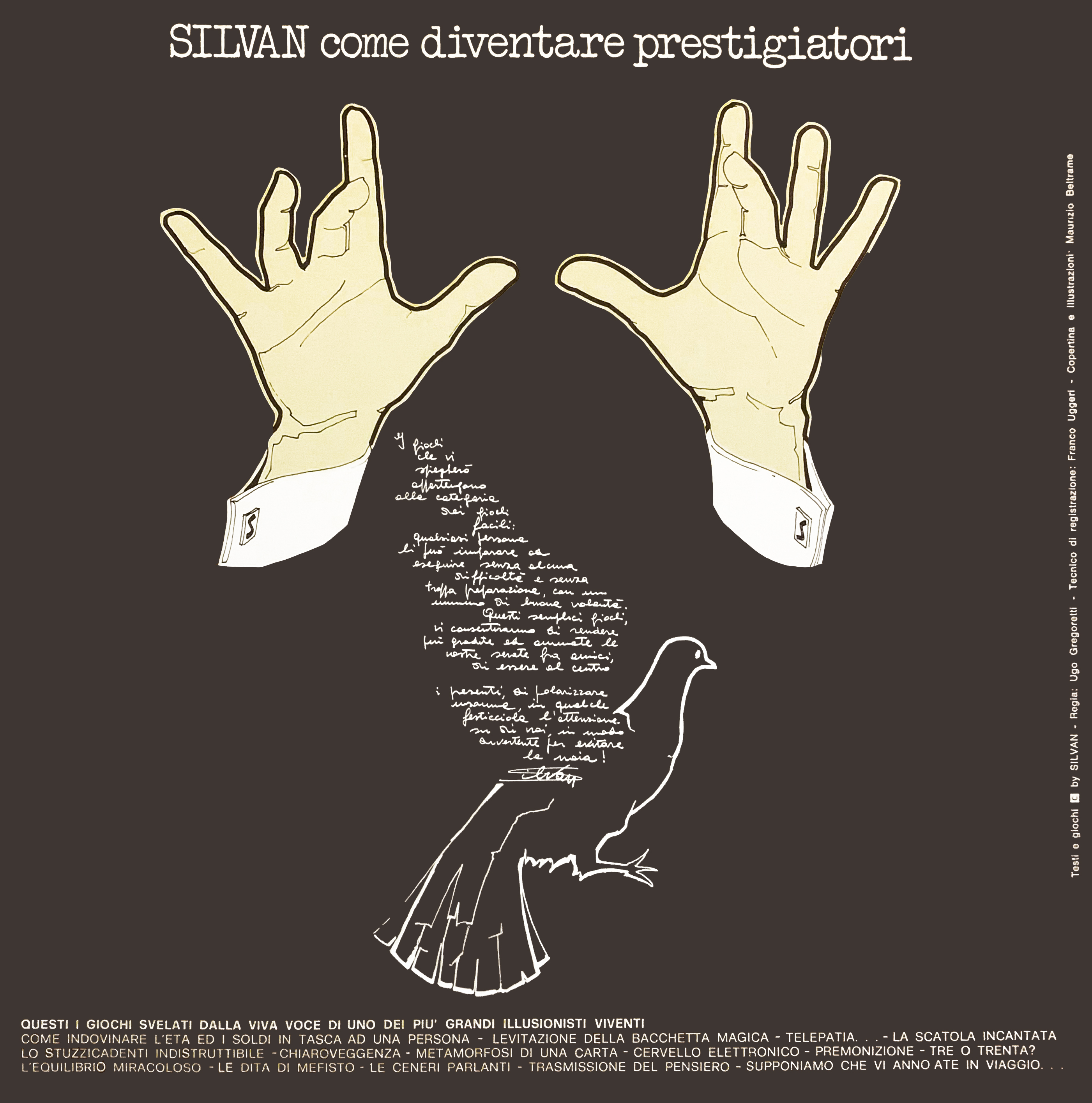 LATO  A:
1: LEVITAZIONE DELLA BACCCHETTA MAGICA,2: TELEPATIA,3: LA SCATOLA INCANTATA,4: LO STUZZICADENTI INDISTRUTTIBILE,5: CHIAROVEGENZA,6: METAMORFOSI DI UNA CARTA,7: CERVELLO ELETTRONICO,8: PREMONIZIONE
LATO B:
1: L'EQUILIBRIO MIRACOLOSO,2: LE DITA DI MEFISTO,3: LE CENERI PARLANTI,4: TRASMISSIONE DEL PENSIERO,5: TRE O TRENTA,6: SUPPONIAMO CHE VI ANNOIATE IN VIAGGIO,7: COME INDOVINARE L'ETA' E I SOLDI IN TASCA AD UNA PERSONA
---
CIAO CIAO BAMBINI 1979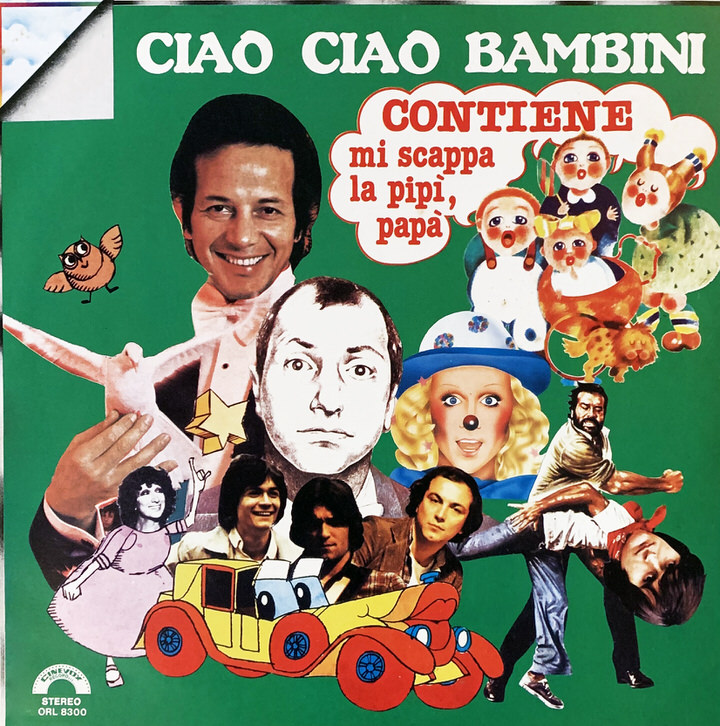 LATO A:
1: ALTRI AUTORI……..
LATO B:
1: COME DIVENTARE PRESTIGIATORI,2: LEVITAZIONE DELLA BACCCHETTA MAGICA,3: TELEPATIA,4: LA SCATOLA INCANTATA
---
DISCHI 45 GIRI IN VINILE
SILVAN
Seguendo la moda degli anni Settanta con interpreti Alberto Lupo,Antony Quinn ecc. Anche Silvan ha aderito alla proposta della Polydor accettando di interpretare in prosa,due brani da lui scritti: SE FOSSI UN UOMO MAGICO e A MIA MADRE.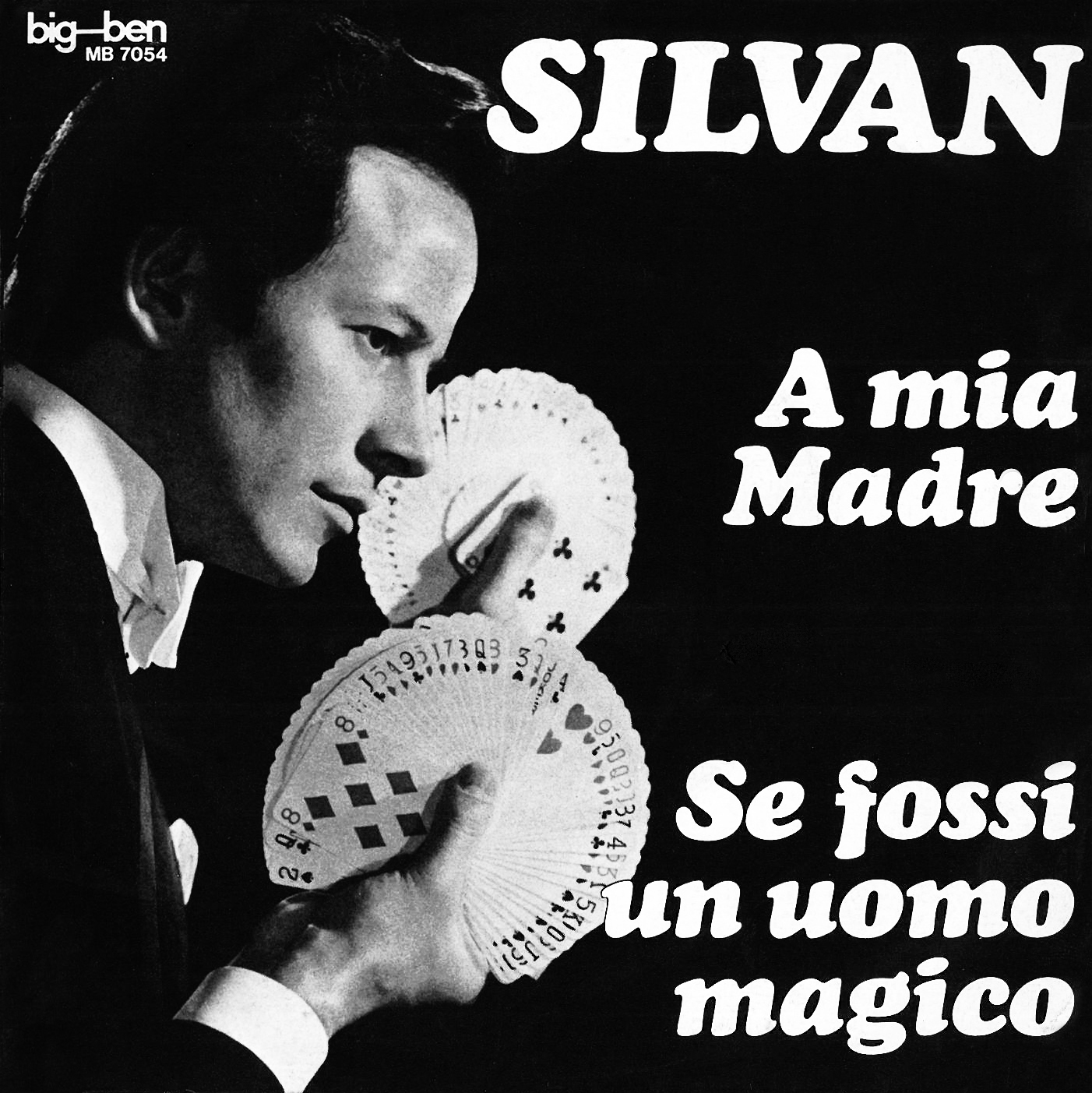 LATO A:
1: A MIA MADRE
LATO B:
1: SE FOSSI UN UOMO MAGICO
---
SIM SALA BIM 1973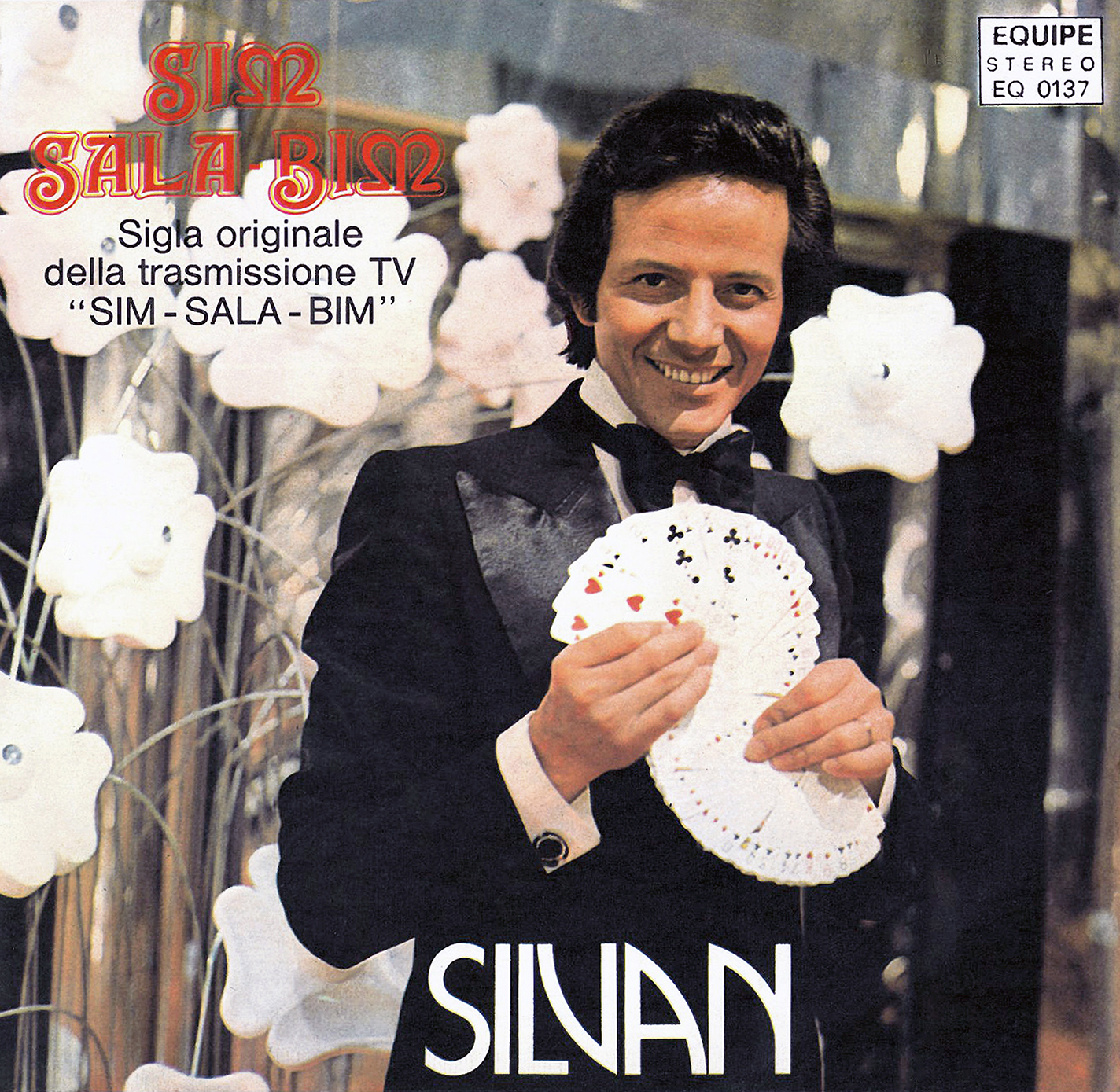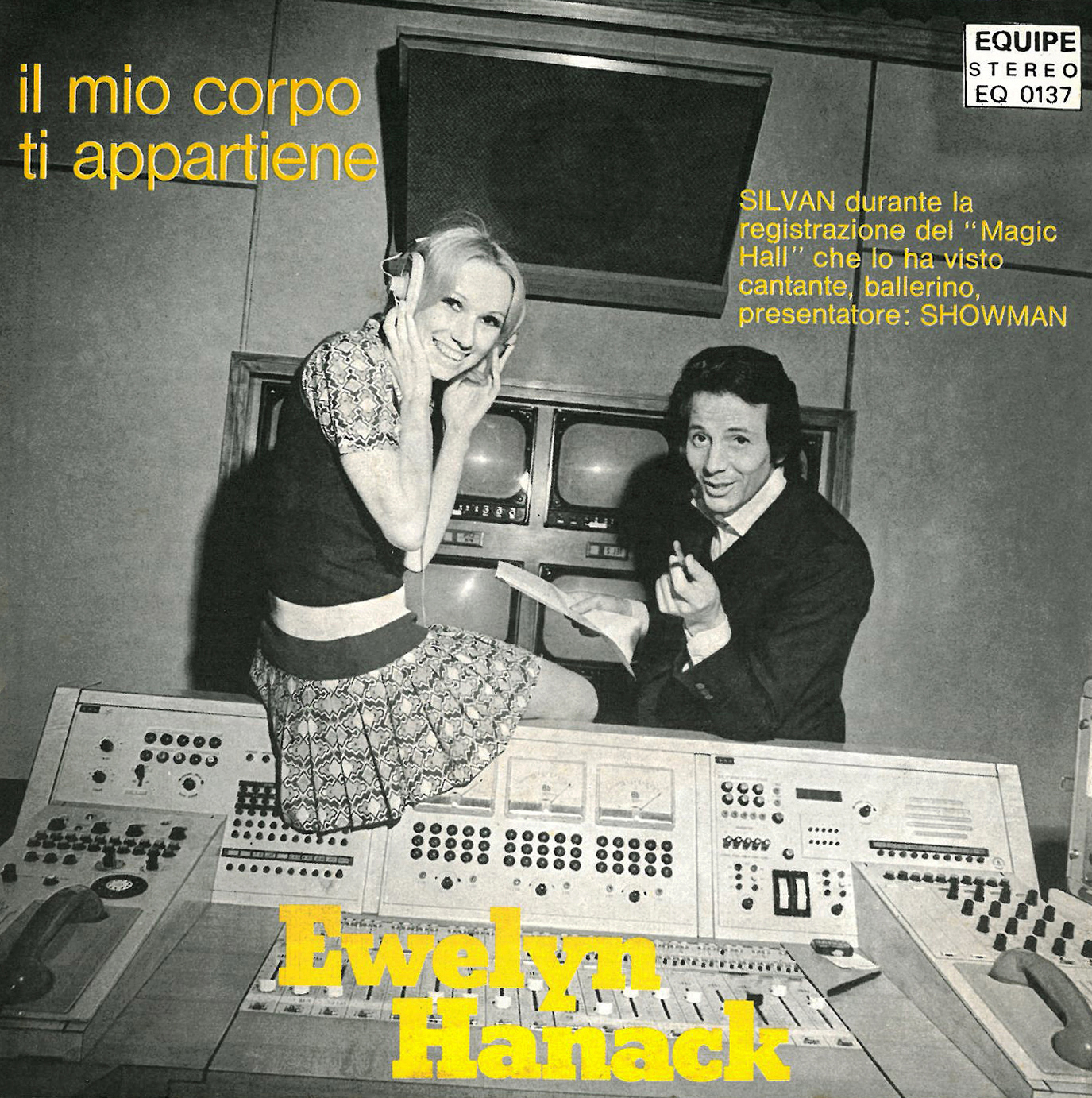 LATO A:
1: SIM SALA BIM
LATO B:
2: IL MIO CORPO TI APPARTIENE
---
MUGGHI 1977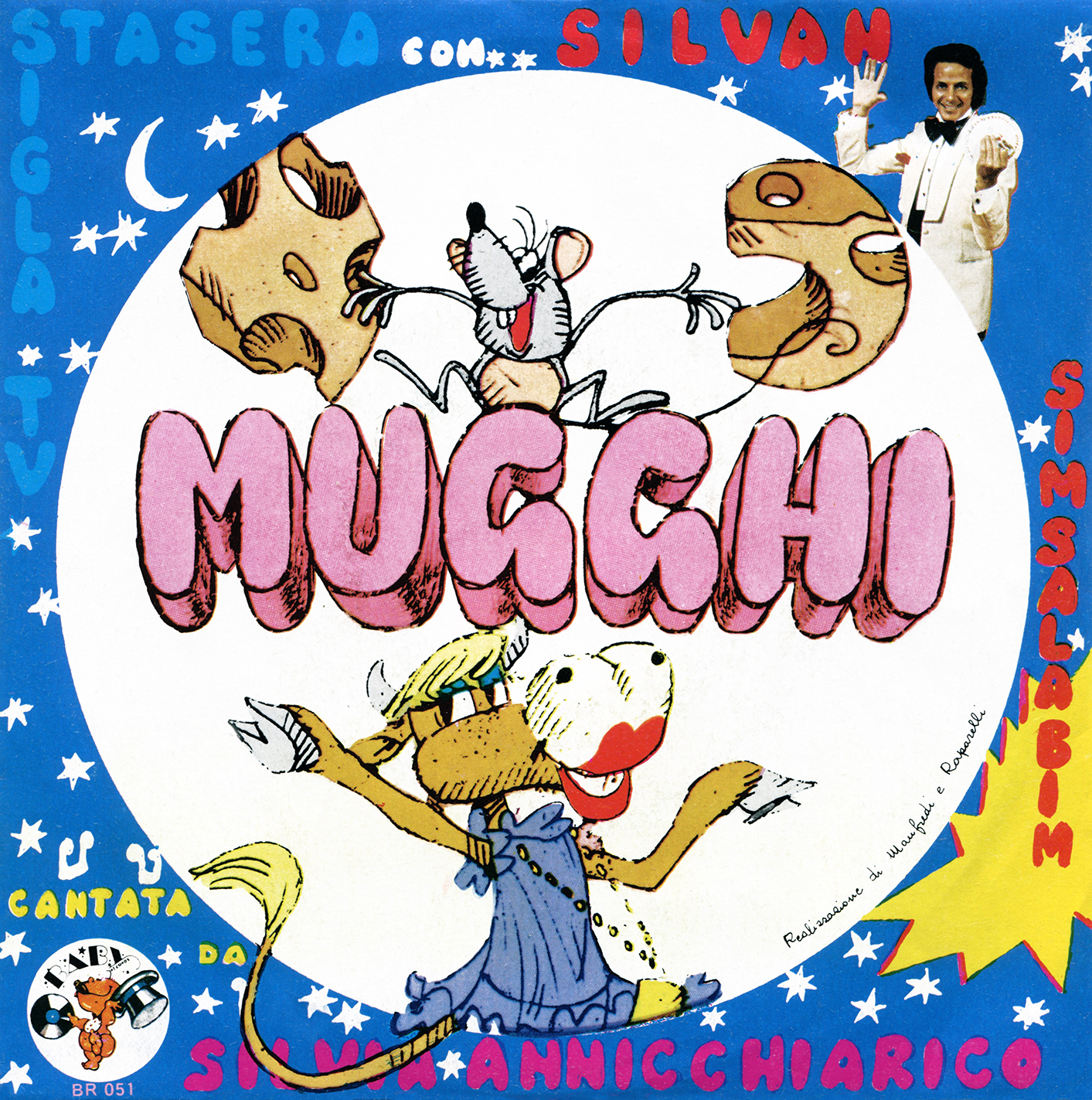 LATO A:
1: MUGGHI
LATO B:
2: I DINOSAURI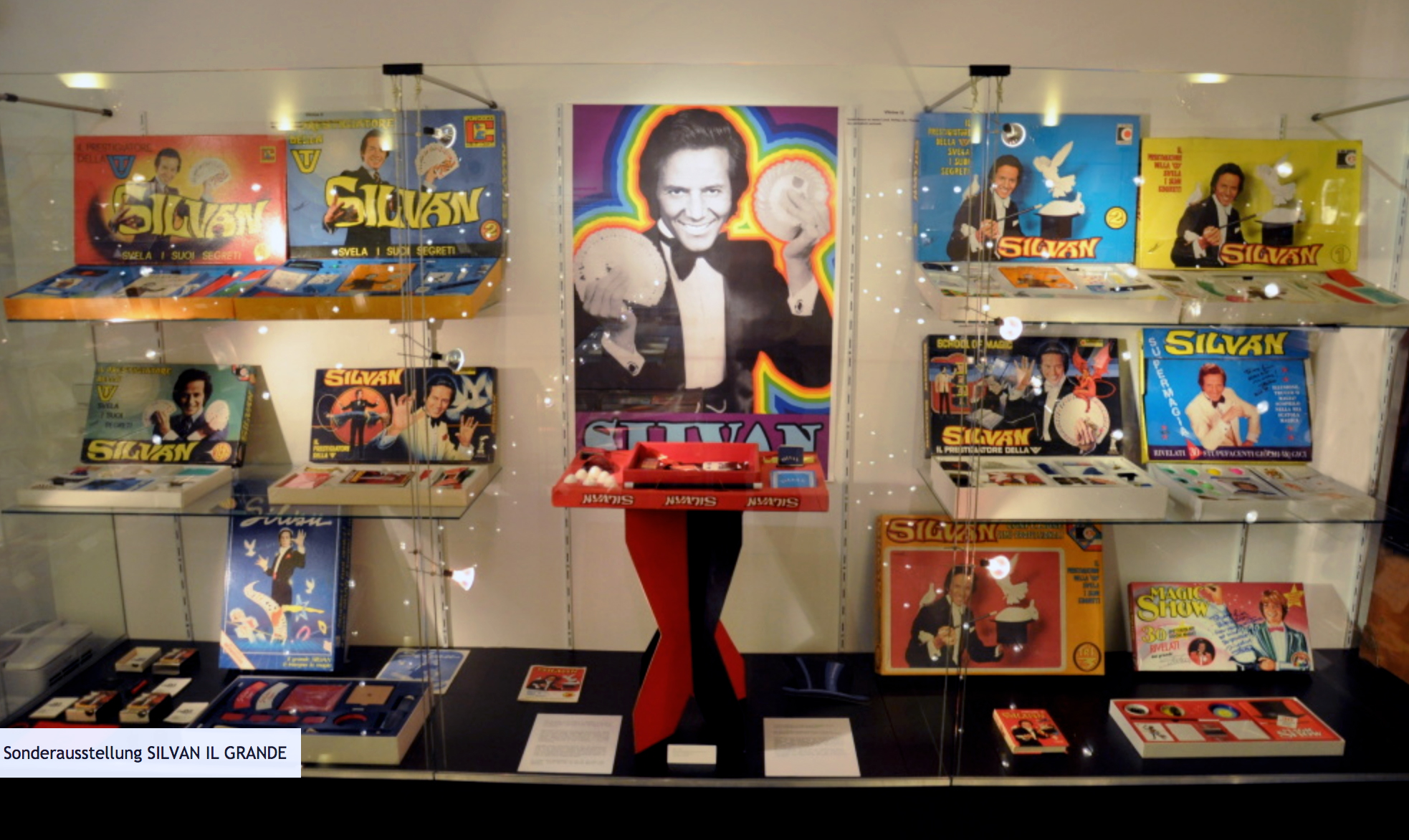 L'omaggio di un collezionista austriaco a Silvan presso il Magic Set Museum di Vienna.
Parigi FISM 1973.
Un gruppo di amici delegati del CMI festeggia Silvan dopo il conferimento del Premier Oscar Mondial de la Presentation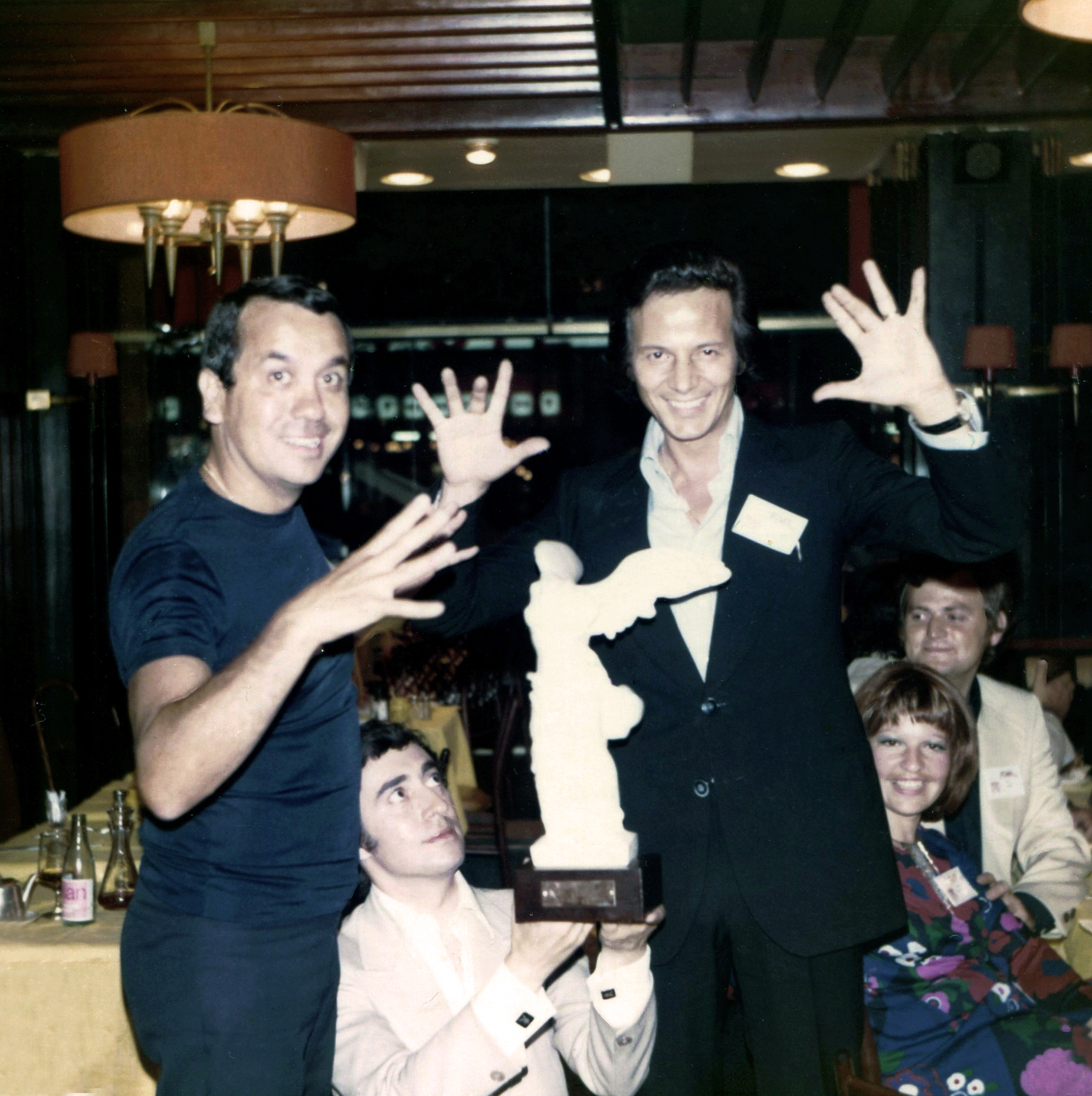 Al ristorante ,Tony Binarelli sorregge l'Oscar rappresentato dalla Venere di Samotracia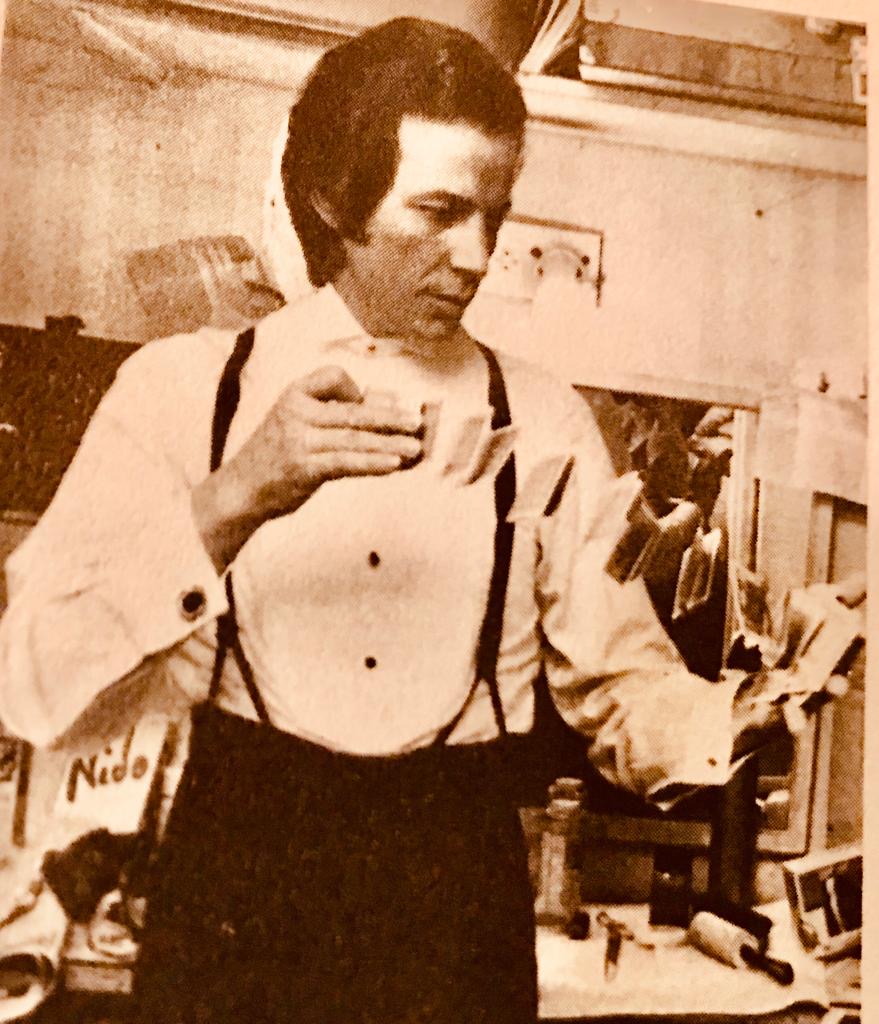 Prima di entrare in scena nel camerino del Teatro Sistina di Roma nello spettacolo con Ornella Vanoni.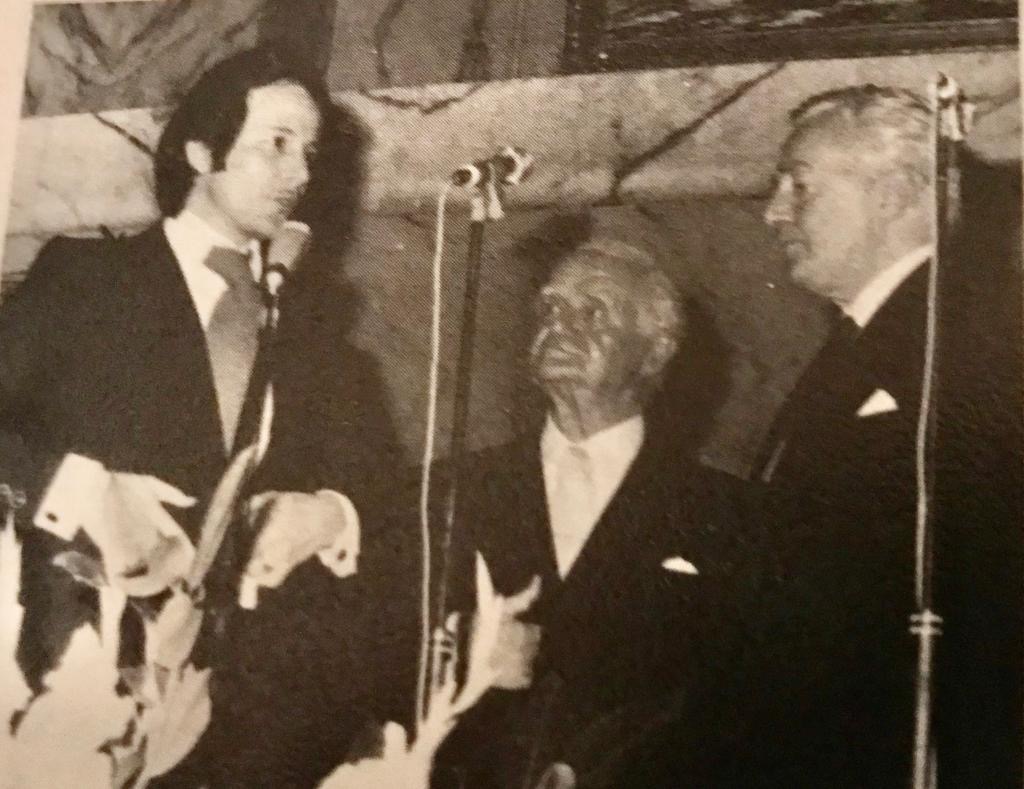 Roma Silvan esegue una premonizione coinvolgendo Leonida Repaci e Vittorio De Sica.

Riunione del CMI di Bologna. Da sinistra a destra:Sitta e sua madre,coniugi Brusini,Silvan,Mantovani,Chetta,Sbardella,Giberna,Tellini,Barlese,Oegias,Bustelli,Di Giglio.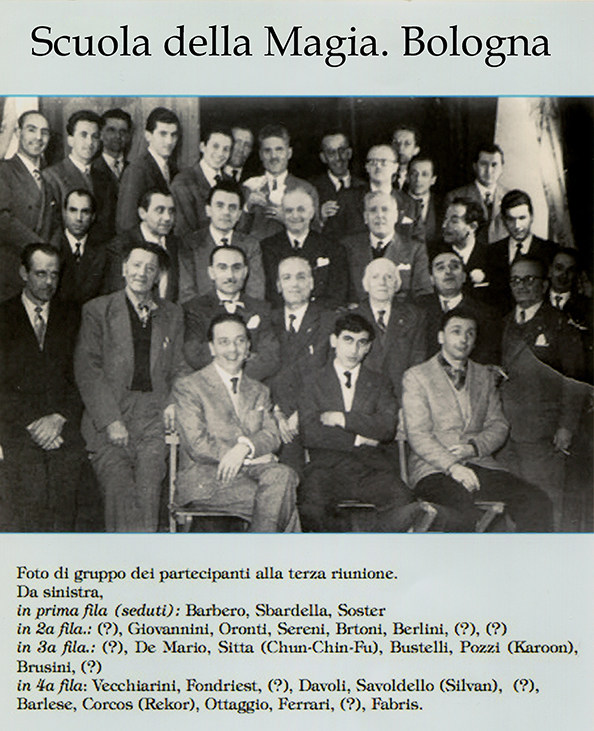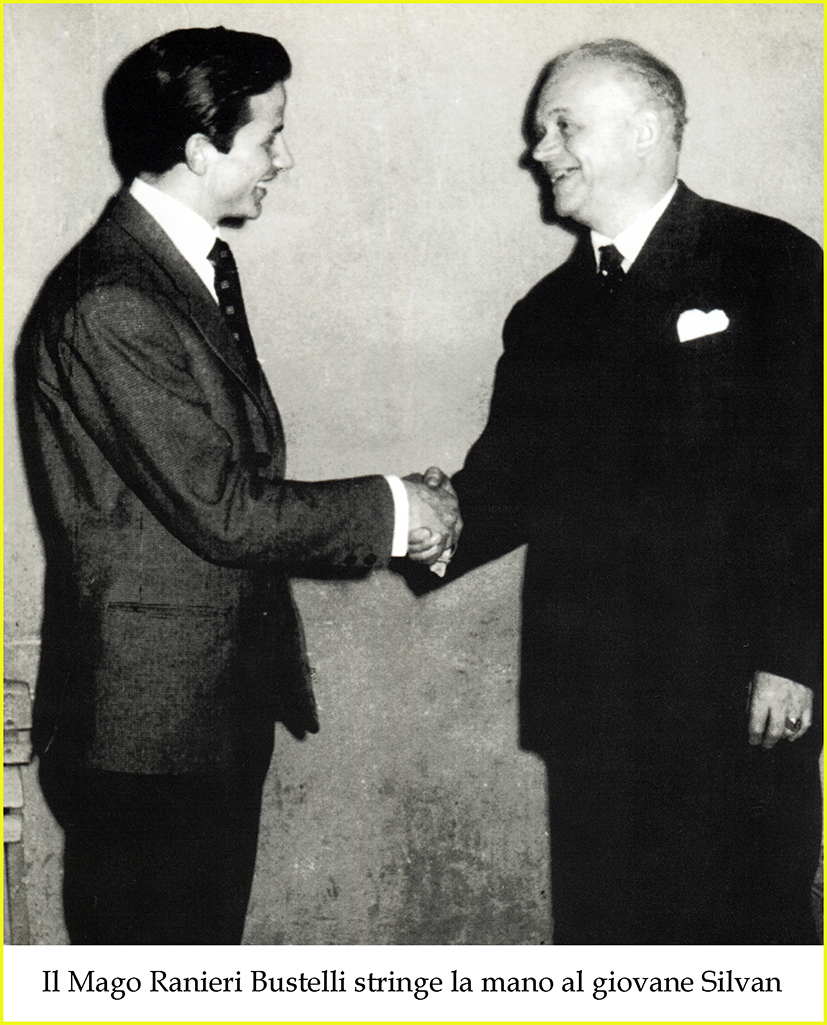 1957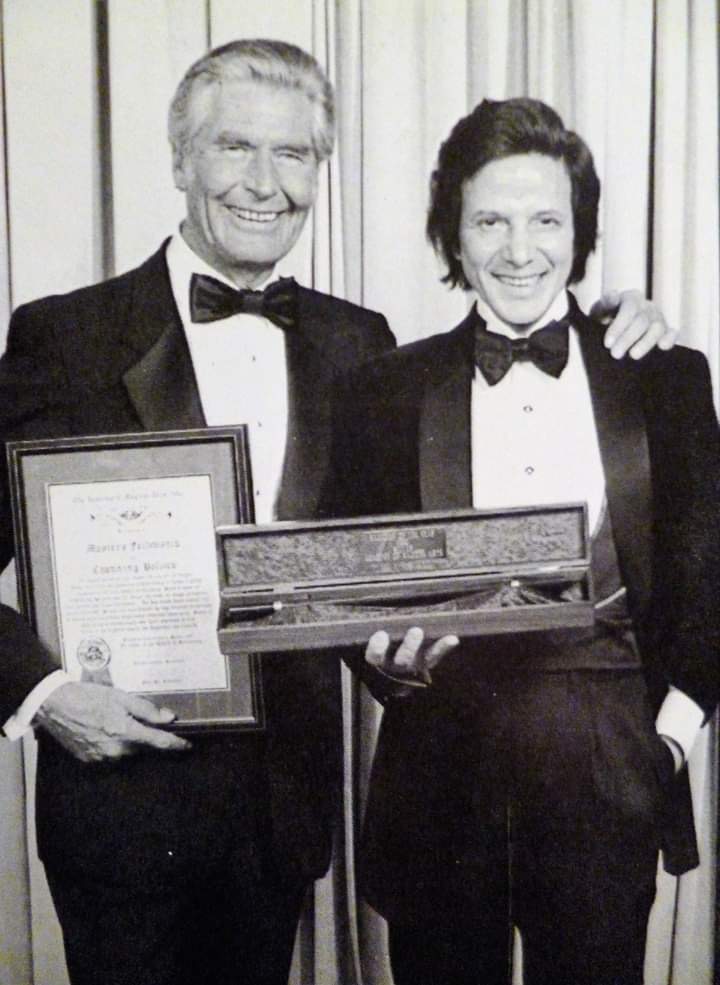 Channing Pollock – Silvan
Master Fellowship-Magician of the year Hollywood 1990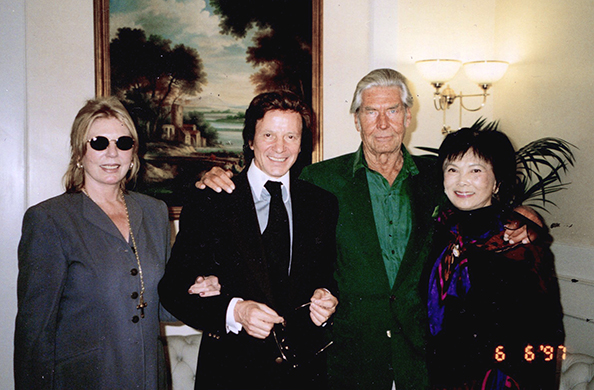 Roma Gianicolo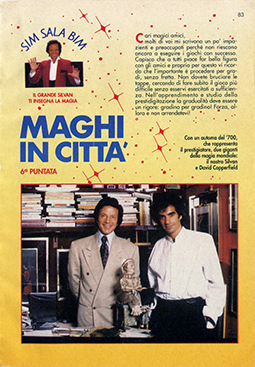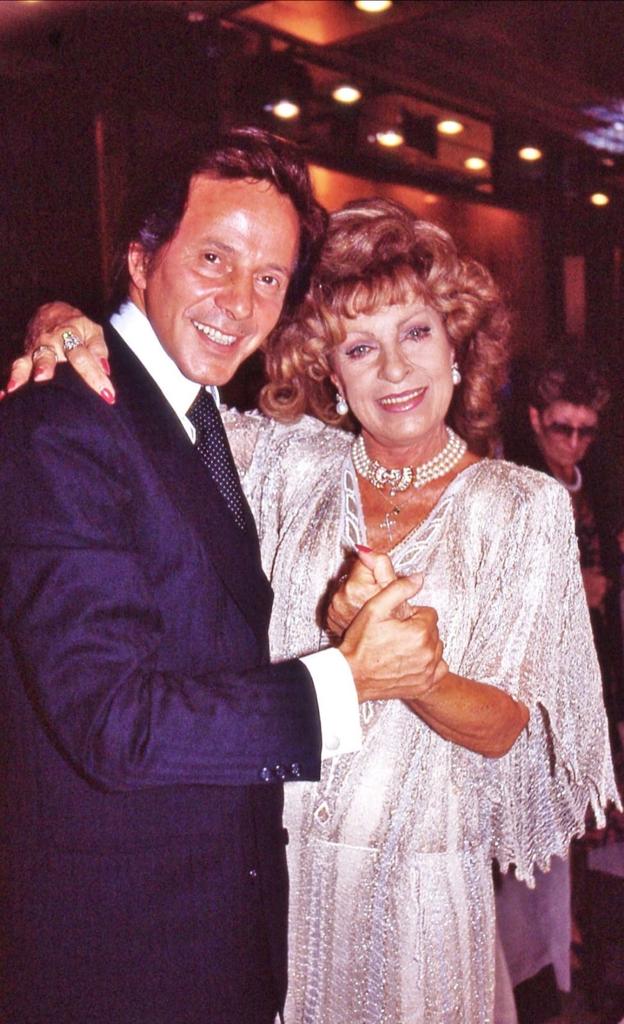 Silvan con Silvana Pampanini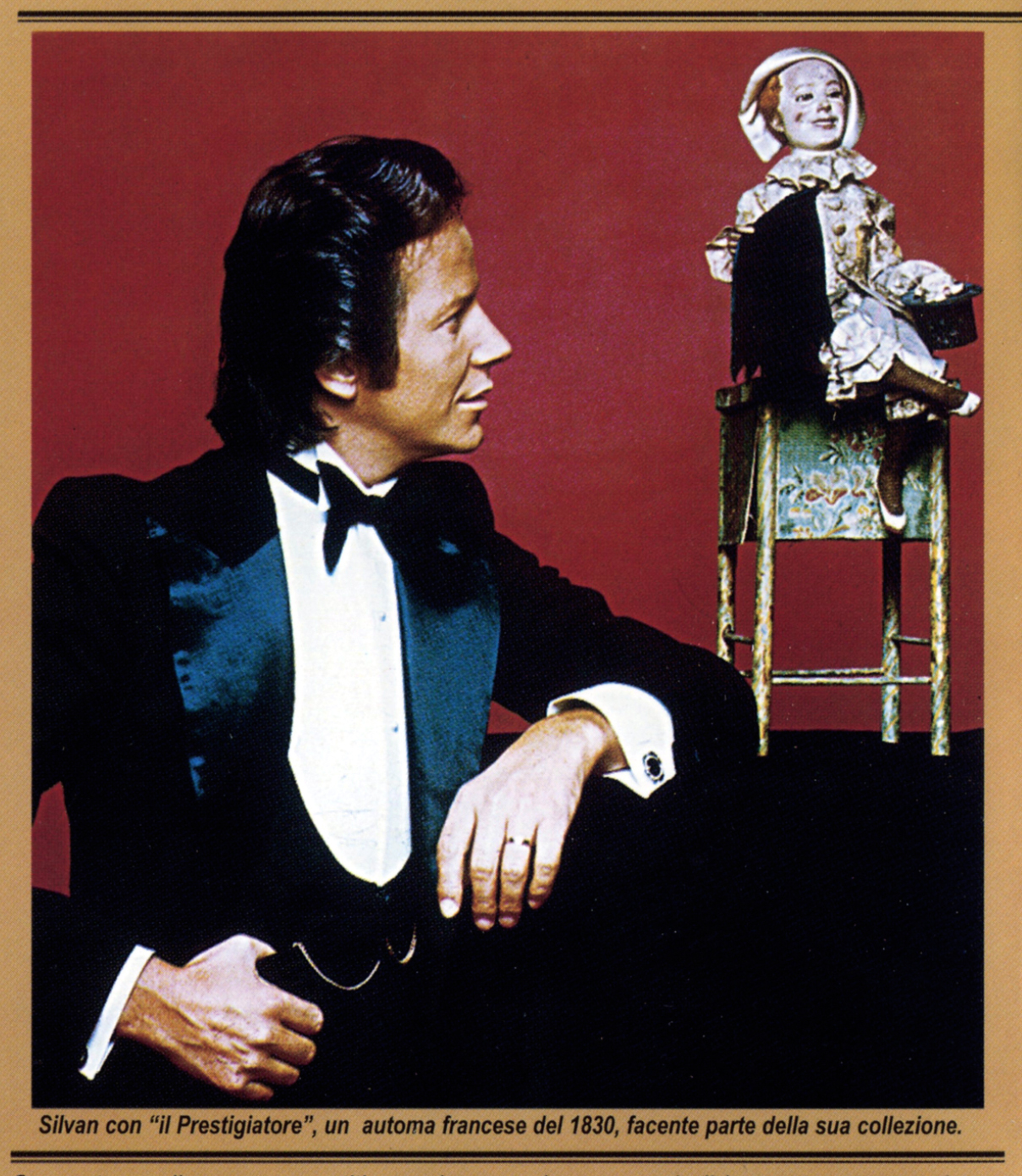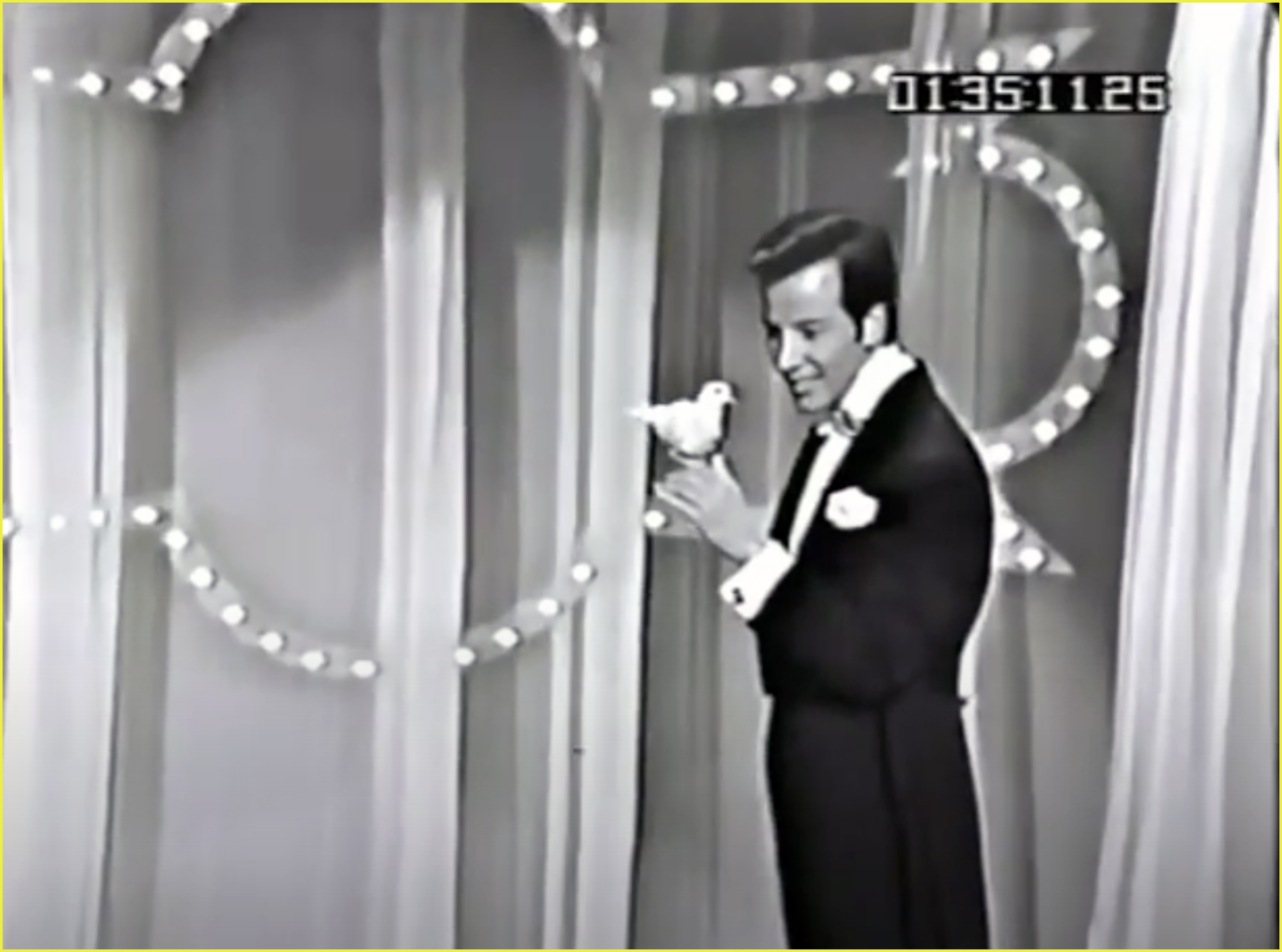 Silvan Hollywood 1964
CLICCA SOTTO AL LINK
Silvan – Hollywood, 1964 – YouTube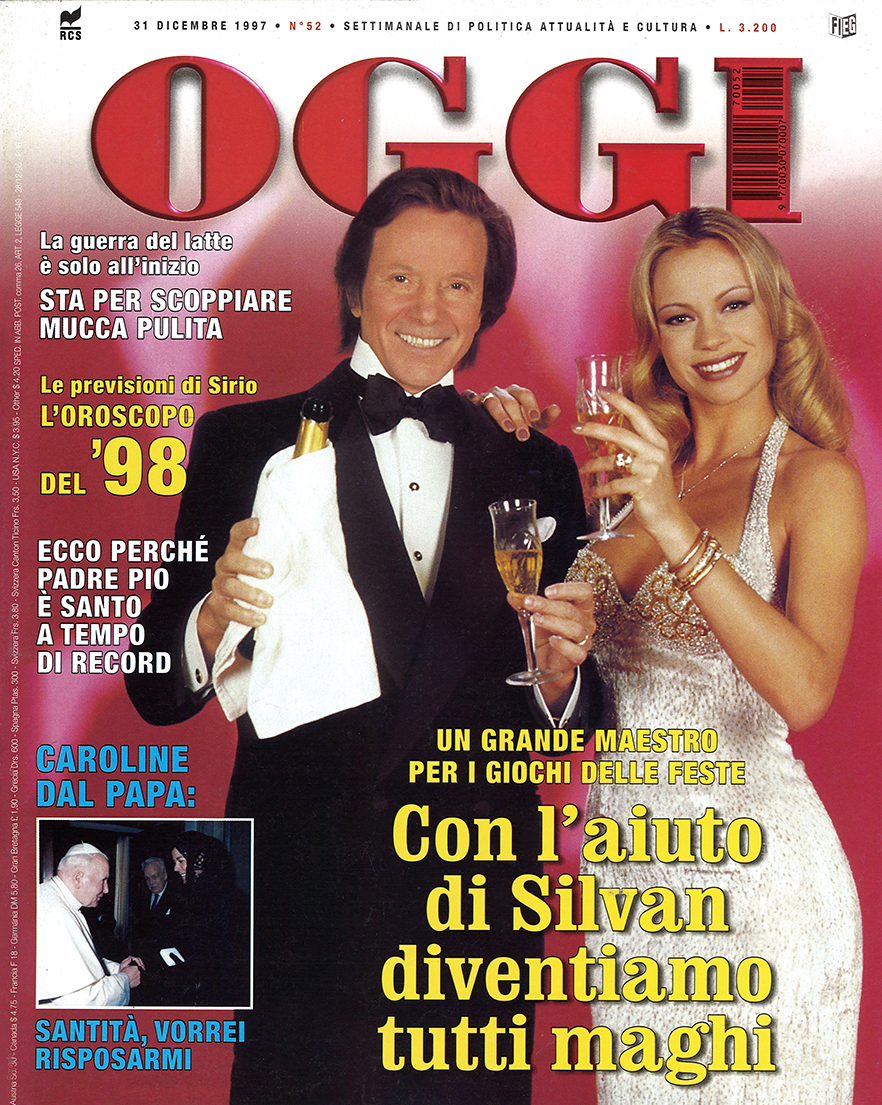 1998 .Autore ( con Marco Zavattini ) e conduttore con Anna Falchi di " Sanremo Magica " in prime-time su Raiuno. Lo Show ottiene il 39% di share.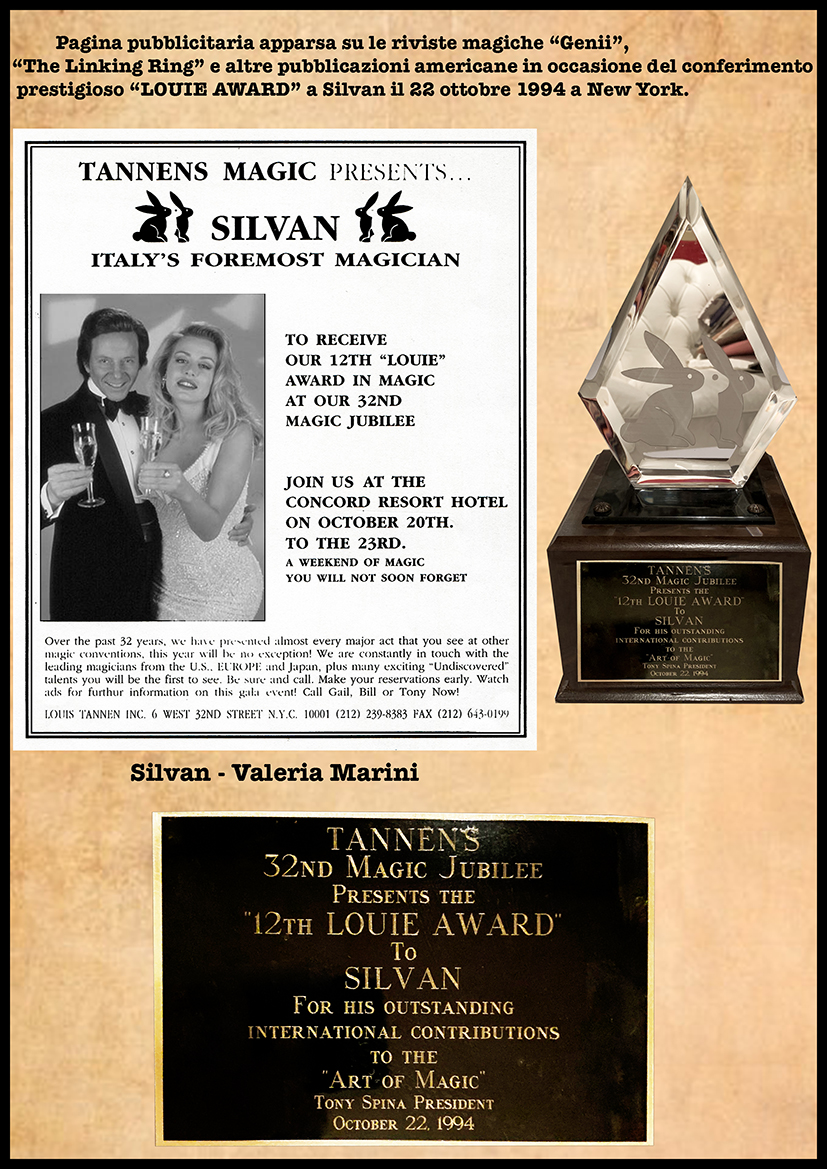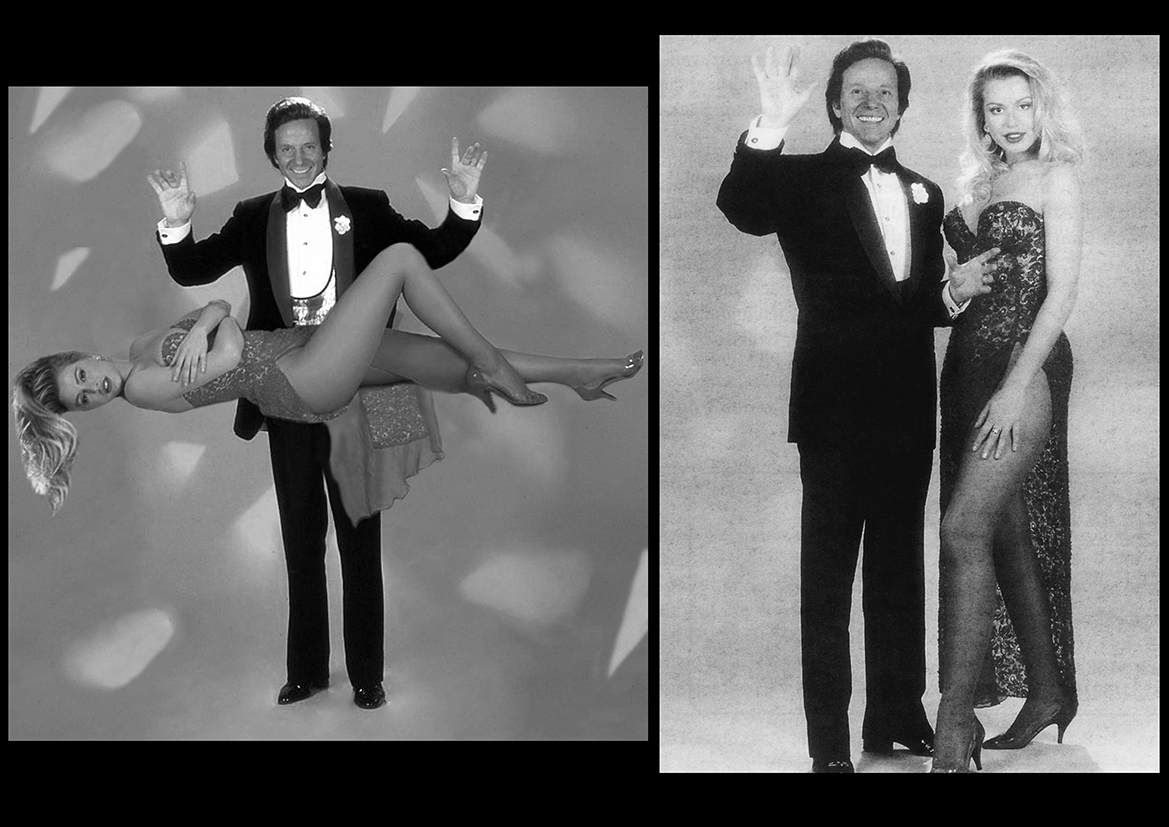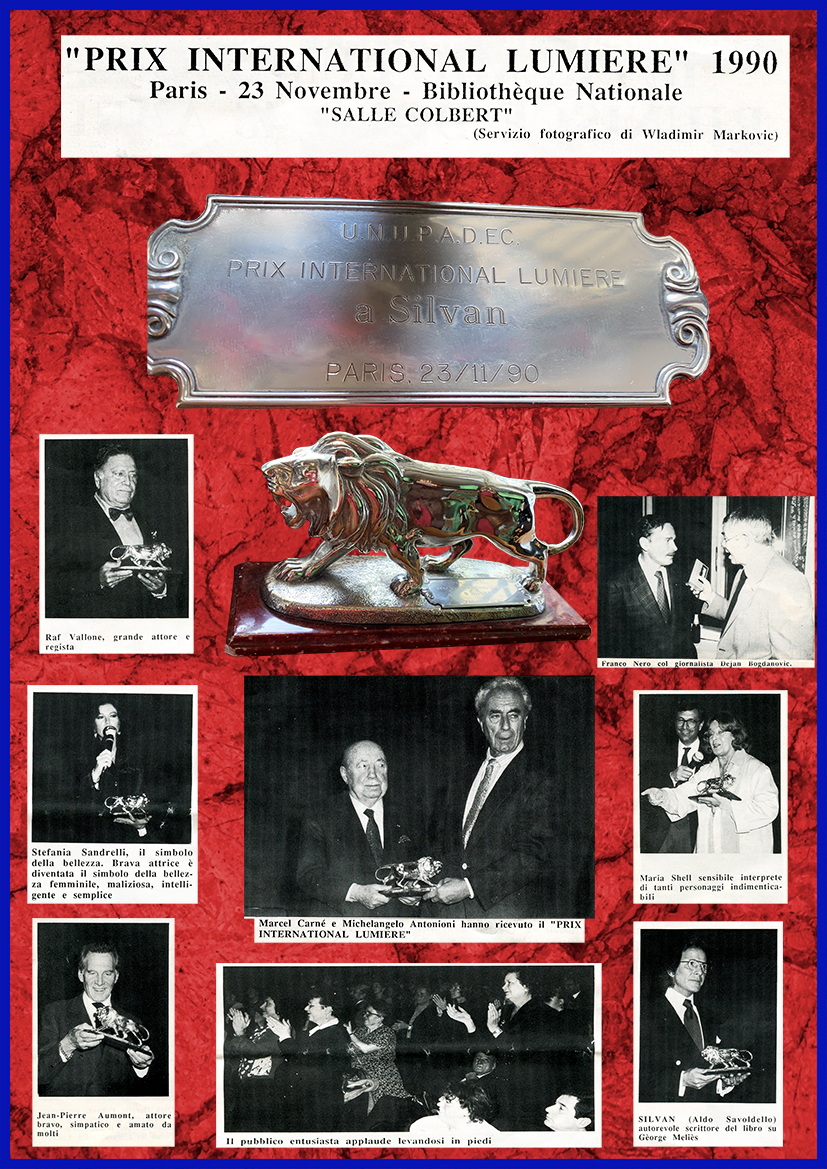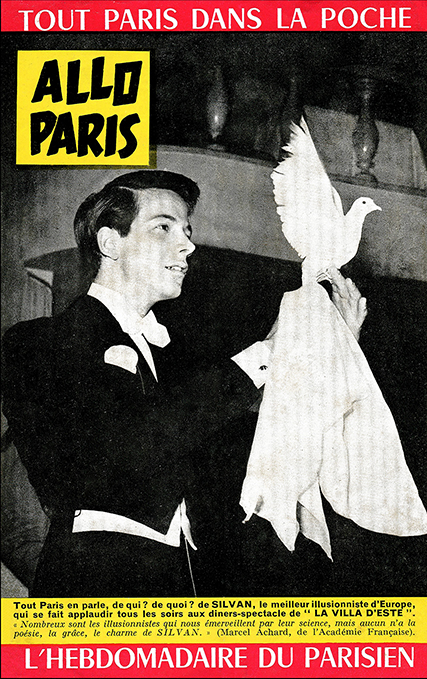 UNA IMMAGINE CHE PARLA DA SOLA …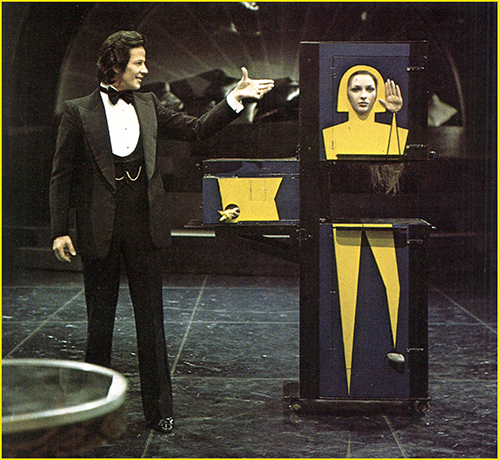 Per la prima volta un Italia, Silvan presenta nella "Canzonissima " del 1972 su RaiUno ,l'incredibile "Zig Zag Girl" con Loretta Goggi. Nella foto ,durante il suo show televisivo del sabato sera "Sim Sala Bim '76 "con Rossella Giannelli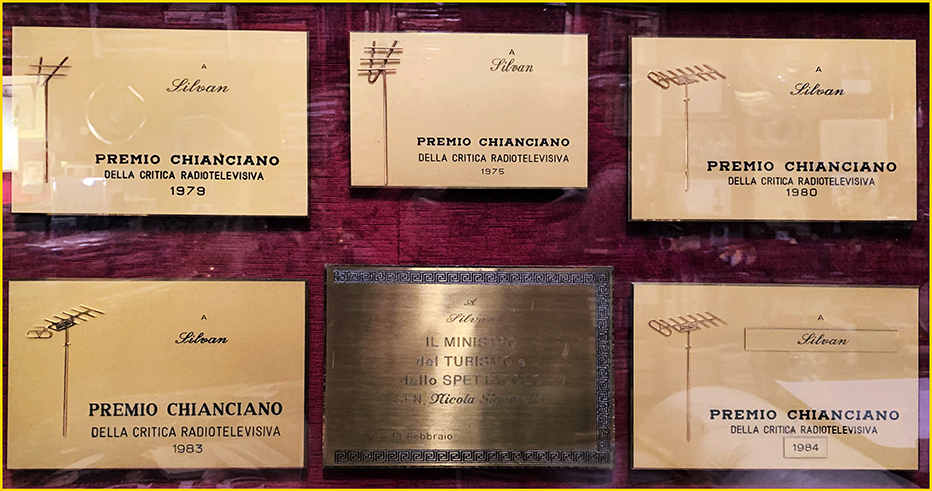 Prima del Telegatto …5 TARGHE D'ORO DELLA CRITICA RADIOTELEVISIVA ITALIANA.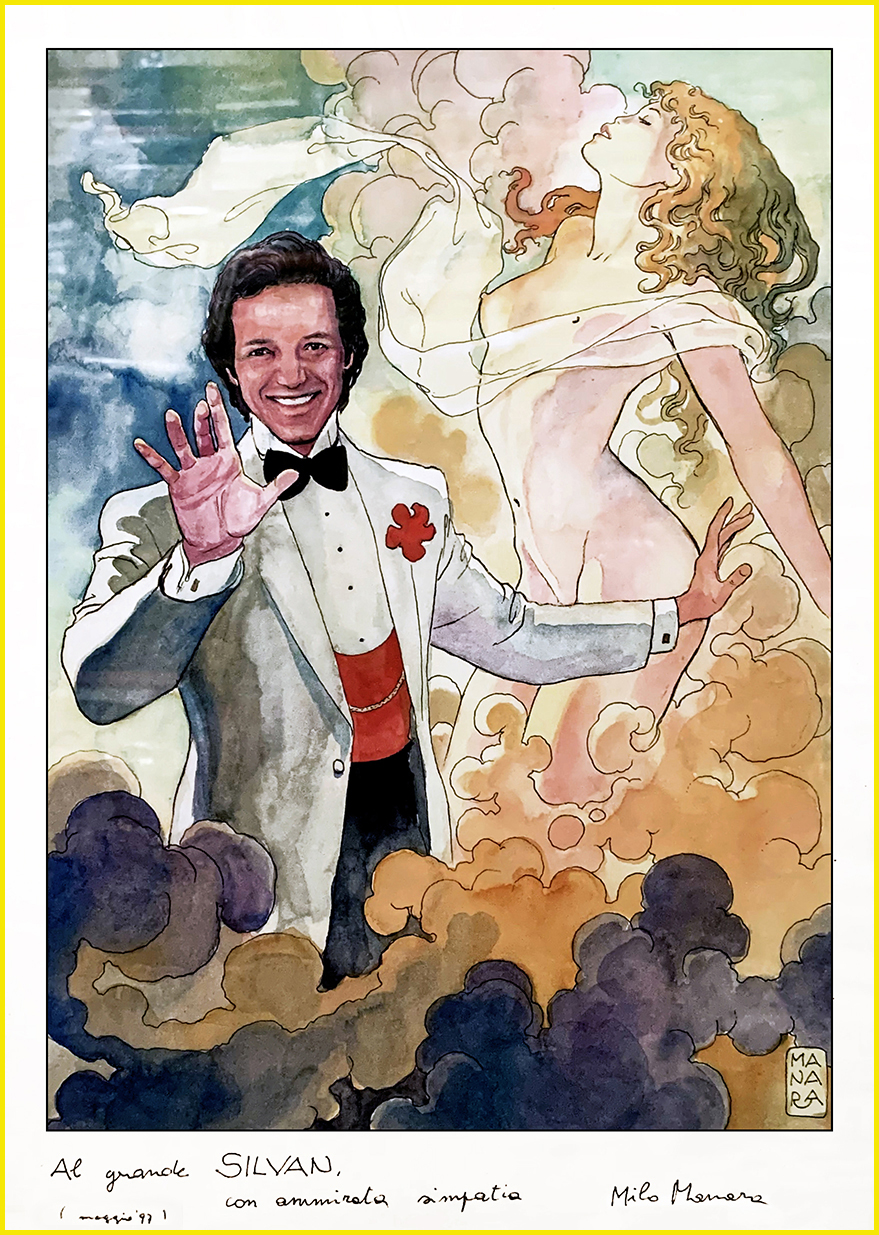 Un prezioso e gradito omaggio del Maestro MILO MANARA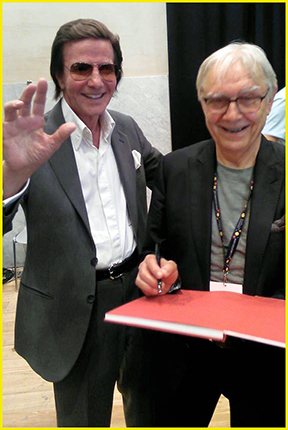 MILO MANARA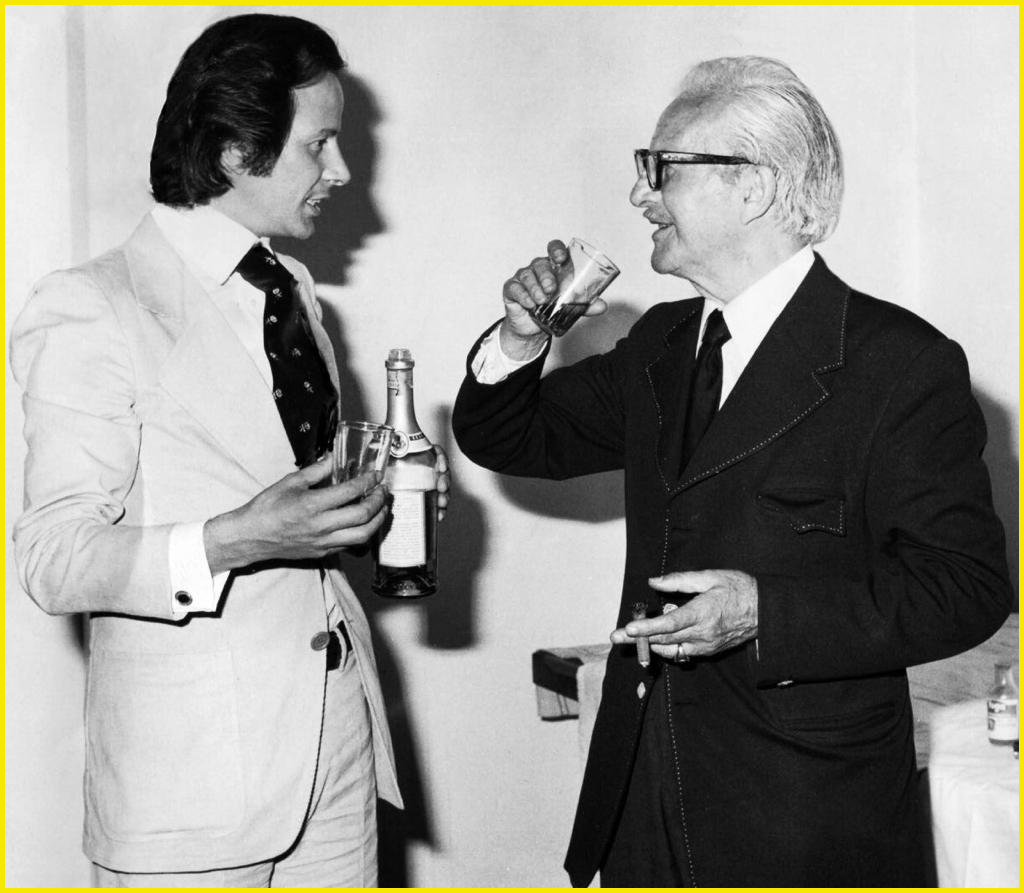 Con  DAI VERNON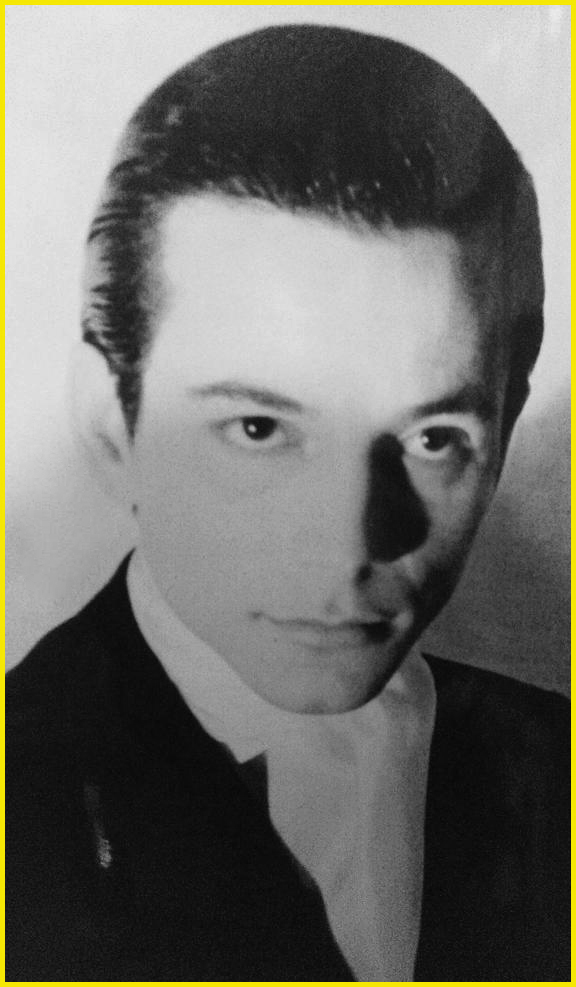 Mago Saghibù 16 anni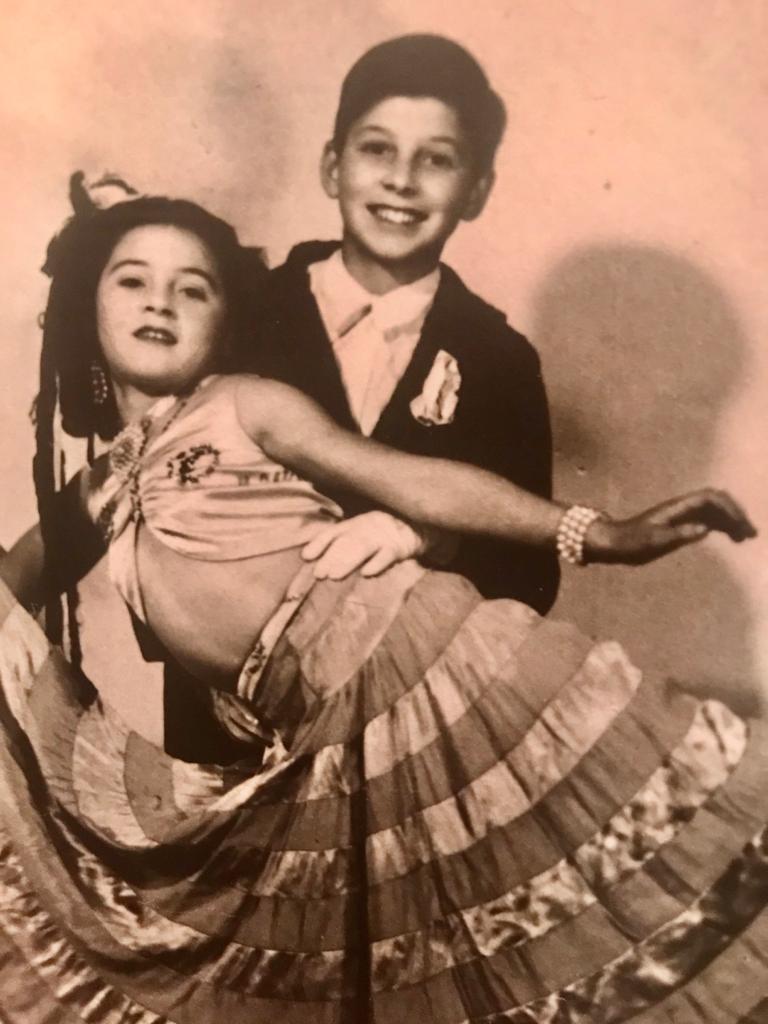 Pinuccia, la mia prima assistente e "moroseta " citata
anche nella mia autobiografia" Una Vita Magica ". Mondadori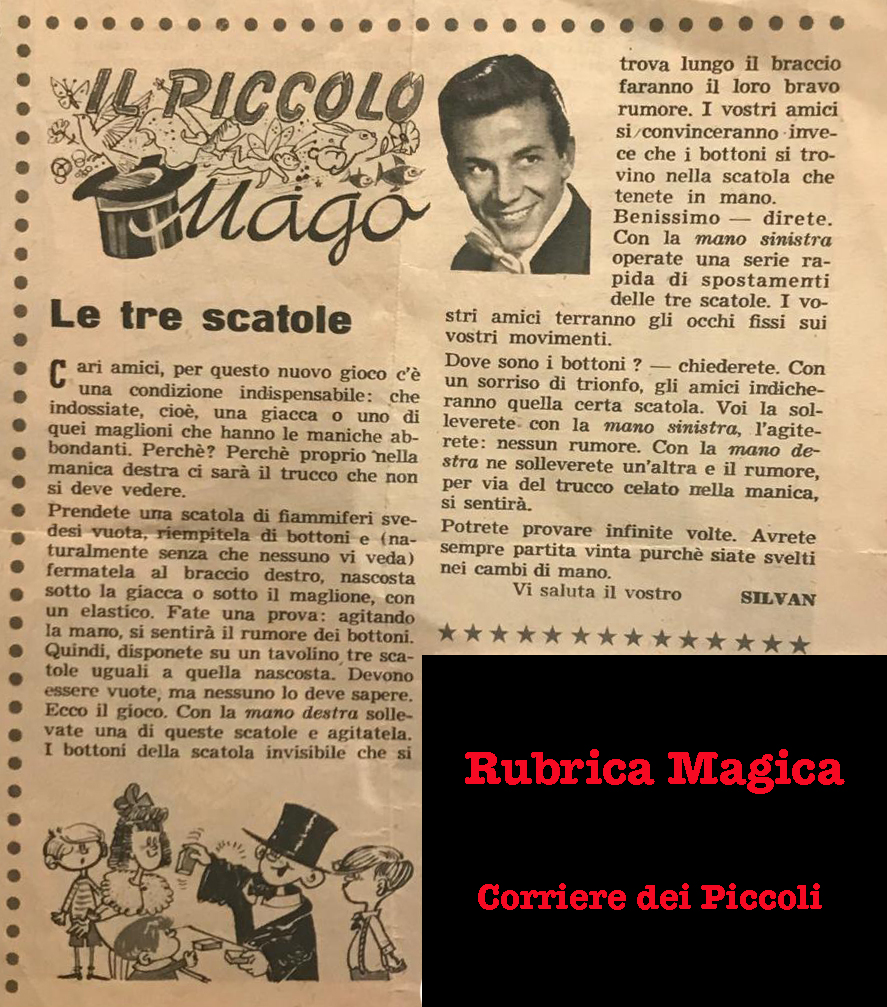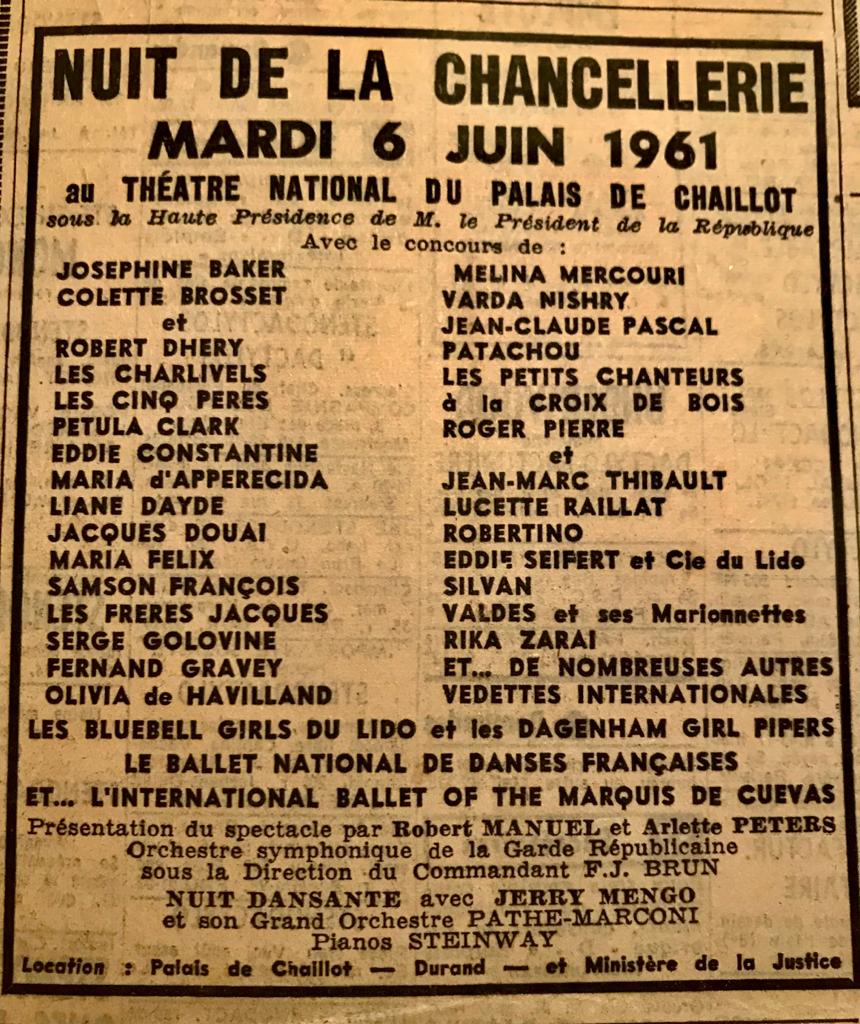 Con la presenza del Presidente della Repubblica Francese
Charles De Gaulle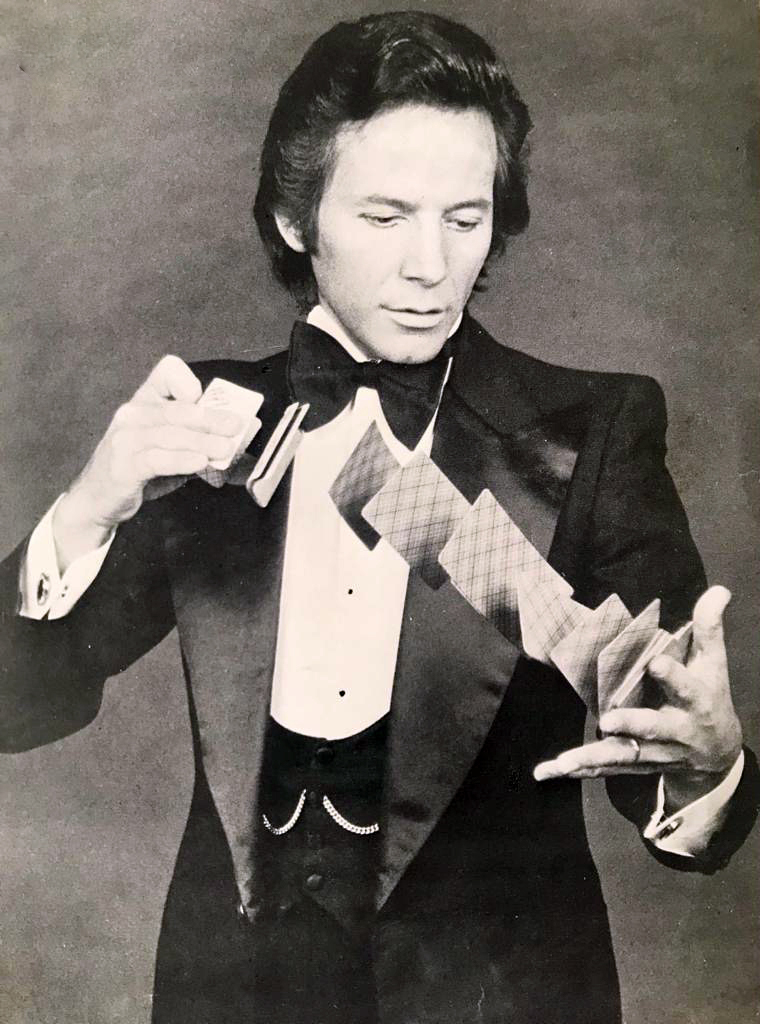 Teatro Sistina Roma spettacolo con Ornella Vanoni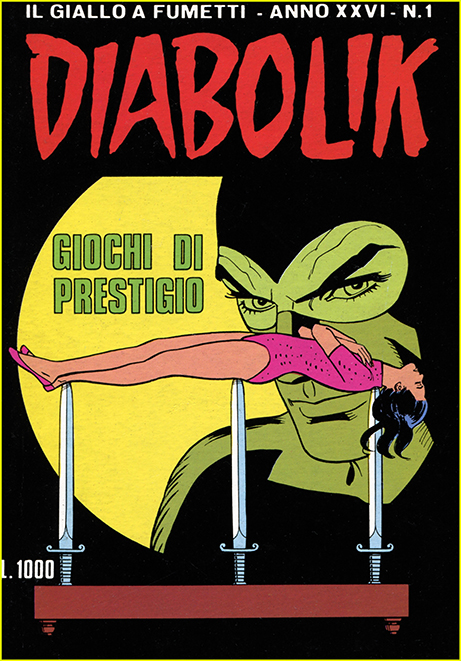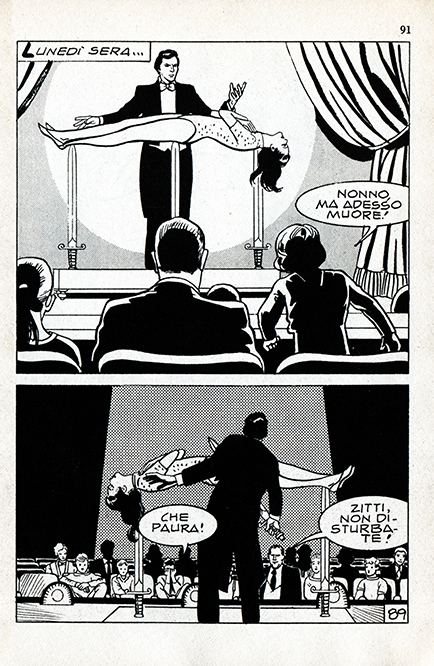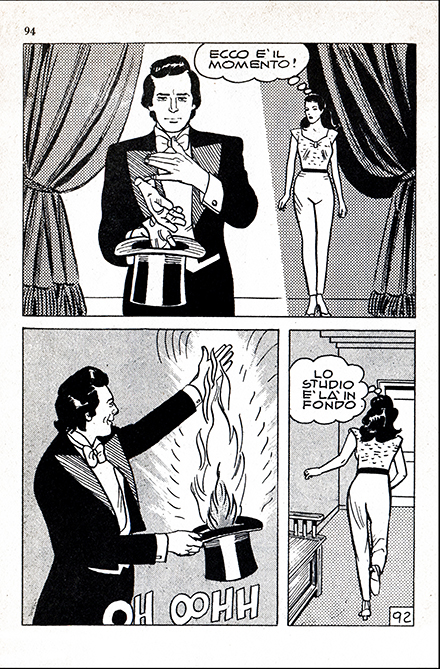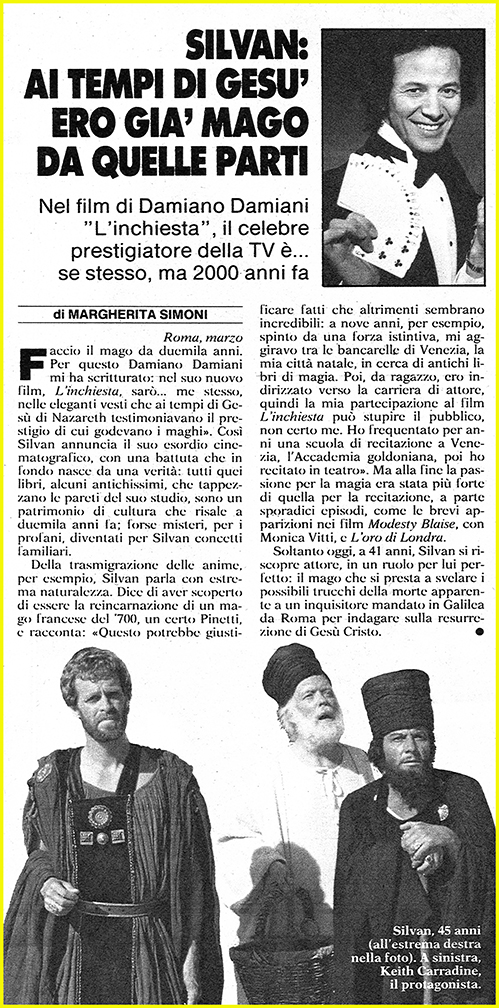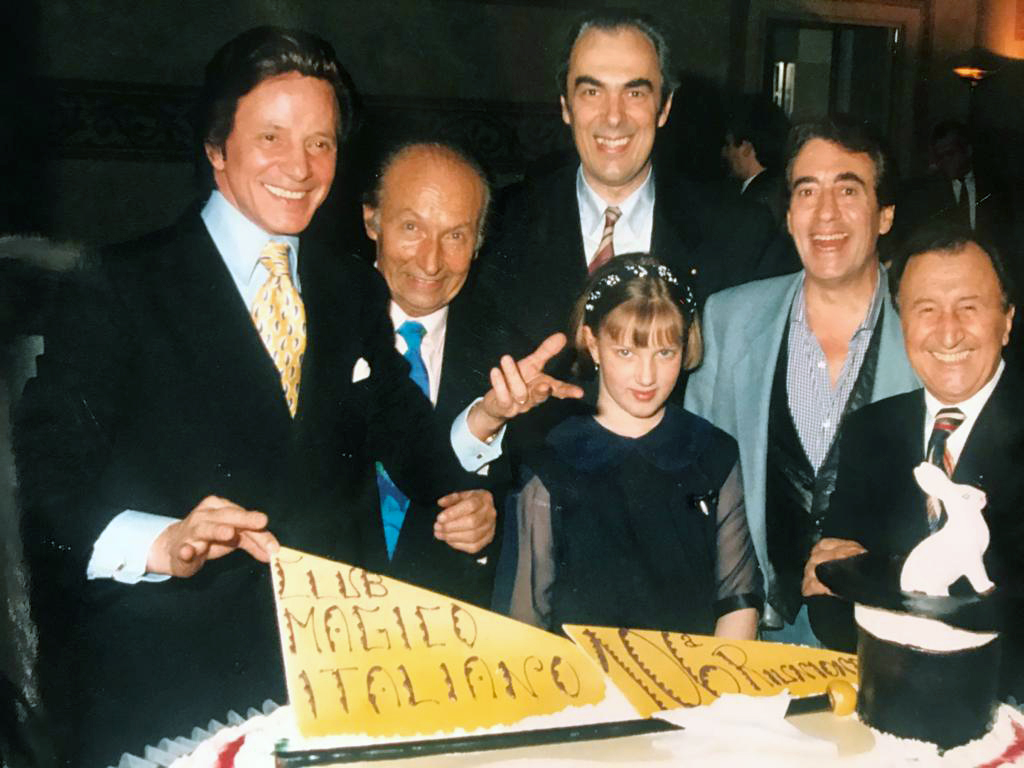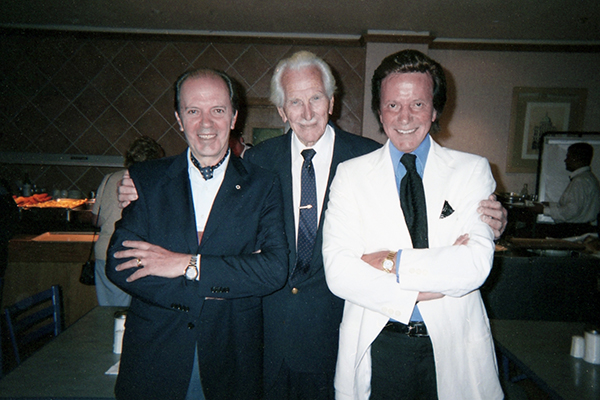 London. Centenary of The Magic Circle. Vinicio Raimondi, John Calvert,Silvan